Guys, the CW's new Dynasty might be... good?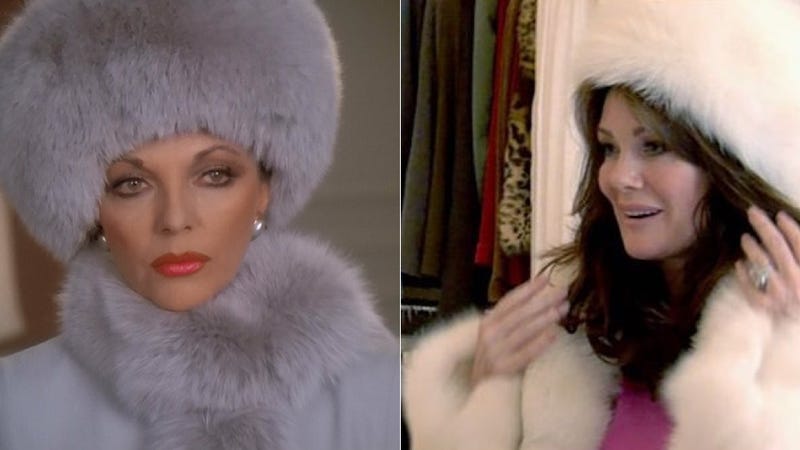 If you're a person who gets a special thrill watching rich, gaudy ladies fight with each other, all you have to do is turn on the Real Housewives to have your needs satisfied. Conflicts arise surrounding business, husbands (ex and current), and Munchausen syndrome. Items—ranging from glasses of wine to artificial…
Normally, I enjoy vegging out in front of a show filled with sex, betrayal and hair pulling, but about 30 seconds into this first look at the CW's Dynasty reboot I was thinking, "Who cares about these freaking Ivankas?"
Dynasty is the next popular classic to be unnecessarily resurrected for the modern era. The series is getting a reboot with the help of Gossip Girl creators Josh Schwartz and Stephanie Savage.
Kids today have access to Kindle and Wattpad and a million jillion pages of fanfic. But back when I was first venturing outside teacher-approved reading lists, you had to be sneakier, slipping battered paperbacks from your mother's stash, for instance. Which is how I developed a deep, abiding love for the old-school…
Sound The Alarm: "Kris (Jenner) has cut off contact with In Touch, Life & Style and all Bauer publications" in light of the recent Bruce Jenner-reimagined-as-Stephanie-Beacham-from-Dynasty cover controversy, a source informed the New York Daily News. THIS IS WAR, Kris bellowed at an unnaturally high pitch for a woman…
Lily Allen told a British radio show that she is quitting performing for two years to open a boutique called Lucy In Disguise. She's also going to found a record label. [Elle UK]