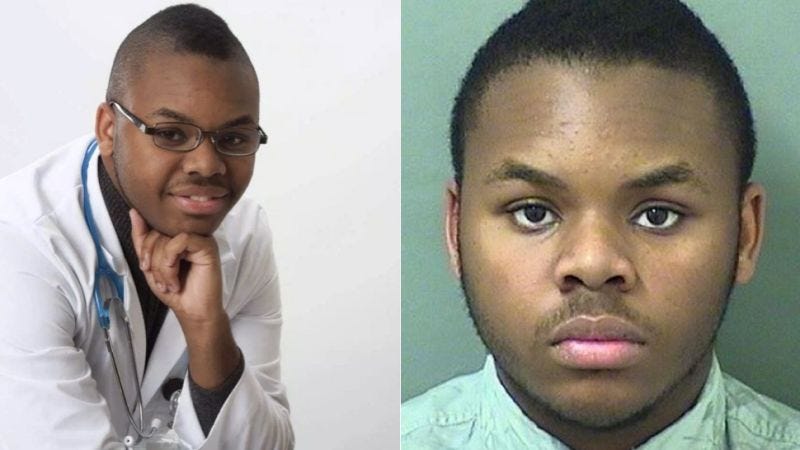 Malachi Love-Robinson, a.k.a. Dr. Love, the Florida teen accused of running a bogus medical practice, has been arrested yet again, this time for grand theft and—believe it or not—fraud.
The 18-year-old from West Palm Beach, Florida who was arrested for posing as a doctor was arrested again on Tuesday night, according to reports.
Malachi Love-Robinson—the 18-year-old Florida man who's currently facing charges of grand theft larceny, check forgery, and practicing medicine without a license after allegedly misleading patients into thinking he was a qualified medical doctor—is out on bail following his Tuesday arrest and already giving press…
"See a play, go to a new location, go to a horse race." Why does advice for keeping a relationship alive always seem so worthless? Maybe science has the answer!