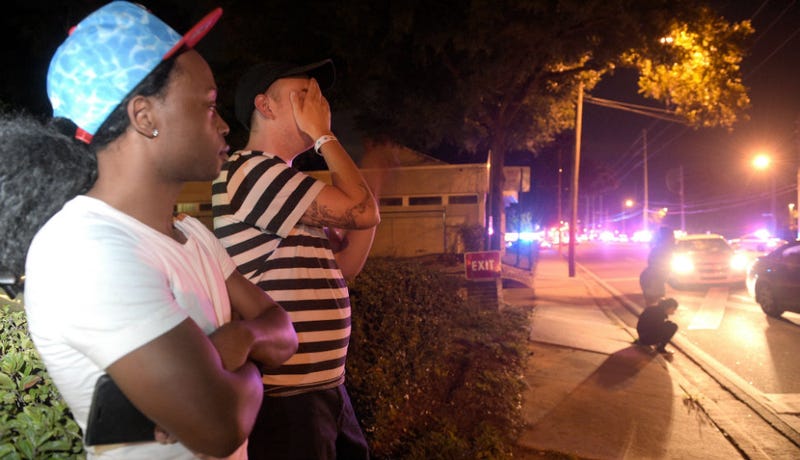 The Pulse nightclub rampage was the deadliest mass shooting in United States history, an unprecedented assault on LGBT Americans, just the worst and saddest and most horrifying shit imaginable. Now, though, it seems very important for people to argue about whether shooter Omar Mateen was motivated by ISIS or…
Ke'Arre Stewart and Jennifer Markovsky have been identified as the two other victims killed by shooter Robert Lewis Dear during Friday's attack at a Planned Parenthood clinic in Colorado Springs. 44-year-old Garrett Swasey, a University of Colorado police officer and father of two, was Dear's third victim.
Charleston, South Carolina is waking up to a nightmare this morning, after a white gunman shot and killed nine people at the Emanuel African Methodist Episcopal Church, one of the oldest historically black churches in the United States. A five-year-old girl is reportedly recovering this morning after surviving the…
...if you host a poll on Facebook asking "Should Obama be killed?" not only will the freedom of speech guidelines NOT protect you, but it is sure to bring the Secret Service to your door. [Washington Post]
Dr. Warren Hern, a physician who provides late-term abortions, is threatened on a daily basis by anti-choice protesters. In this clip, from last night's PBS special, "Are Some Anti-Abortion Attacks Domestic Terrorism?" Hern shares his thoughts on the matter.