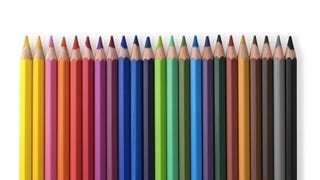 Does anything inspire as much nostalgia as the thought of back-to-school shopping? Can't you see the rows and rows of school supplies, beckoning with promises of fresh starts and better grades? Let the memories of crisp Lisa Frank folders and fresh spiral-bound notebooks and squeaking new sneakers wash over you. You…
American Apparel announced last night that it won't file its latest quarterly financial report on time. It's the second quarter in a row that this has happened, and if the company misses another deadline on Monday, it could be delisted.
Things have gone from bad to worse for the pants-optional C.E.O. and his t-shirt company. To put it nicely, it's highly probable that the retailer will go bankrupt — and soon. Bluntly: American Apparel is probably fucked. Here's why.