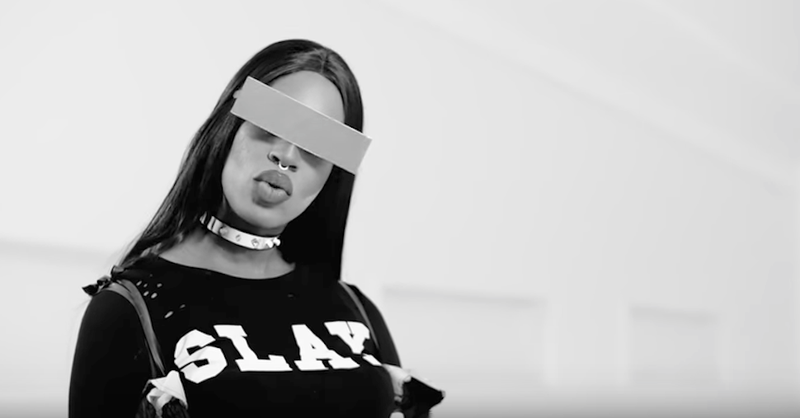 Y/N is a guide to the week's music releases based on our very scientific, non-subjective Yes/No rating system. It's very serious.

Dej Loaf released three videos today (for songs from her April mixtape All Jokes Aside), all of which have a common narrative about persistence through shady people and obstacles she's faced.
MAC Cosmetics has always been progressive—never forget that its first Viva Glam spokesperson was RuPaul Charles, in a campaign benefiting AIDS research—but as of today they're in the business of hooking up quasi-emerging musicians with their own signature cosmetics, a la that Rihanna lipstick you can't find, but for…
Future is playing a show at New York City megaclub Pacha for New Year's, and TMZ sourced a bit of his rider. Not only is he pulling $200,000 for his performance, he's also nabbing the real 2015 gold: "two large bags of white cheddar popcorn."
Courtesy of Dej Loaf and Young Thug, here's your super explicit after-dark jam of the week, "Shawty."
Weekly-ish, a pre-approved, snap-judged music guide based on our very scientific, non-subjective Yes/No rating system. There's really no debating this, come on stop.
Right now, Rihanna is reportedly working with dancehall artists on her new album via Brooklyn label Mixpak, though that's no surprise—in addition to "Pon de Replay," she began her career with longtime New York dancehall DJ Max Glazer and has been known to frequent his parties since. (Plus, just yesterday she was…
Detroit rapper Dej Loaf, who hit big this year with the murking dudes (among other things) single "Try Me," is further down the path to well-deserved stardom with a new photo shoot in Elle. The "Try Me" line "rock that all white when I'm feeling godly" takes on literal meaning.
Thanksgiving in America is, for many celebrities, about a few things, in no particular order: 1. thankfulness; 2. gluttony; 3. family 4. INSTAGRAM. It's the tour kickoff, if you will, for the next full month of holiday excess, and accordingly celebrities were out in social droves on America's favorite photo app,…
Dej Loaf made it into the TV circuit on The Tonight Show last night, one of the few woman rappers right now to do so. Backed by the Roots, the charismatic Detroit rapper worked the stage with confidence while wearing a Coogi cardigan, although her breakout single was a bit neutered in its clean incarnation. Still,…
On Tuesday night, Dej Loaf took the stage in a mink. Or fox, or sable—whatever it was, it was fluffy fur, the age-old symbol, especially in hip-hop, that you're finally rich. The 23-year-old wore it with a flair that was unmistakably of Detroit, the flashy style of her hometown, accessorized with her omnipresent…
"Try Me," the lead single by Detroit rapper Dej Loaf, has enjoyed a protracted underground hit status that shows no signs of slowing—its key factor being Dej's take on tenderly explaining to a dude how she's gonna murk his ass.
"Kill 'em with kindness" and whatnot, but Detroit rapper/singer Dej Loaf's style is more "kindness with kill 'em." With "Try Me," the young upstart has acquired viral fortitude and a prominent roster of co-signers, including Drake (who quoted the track on his Instagram) and Wiz Khalifa (who remixed it earlier this…