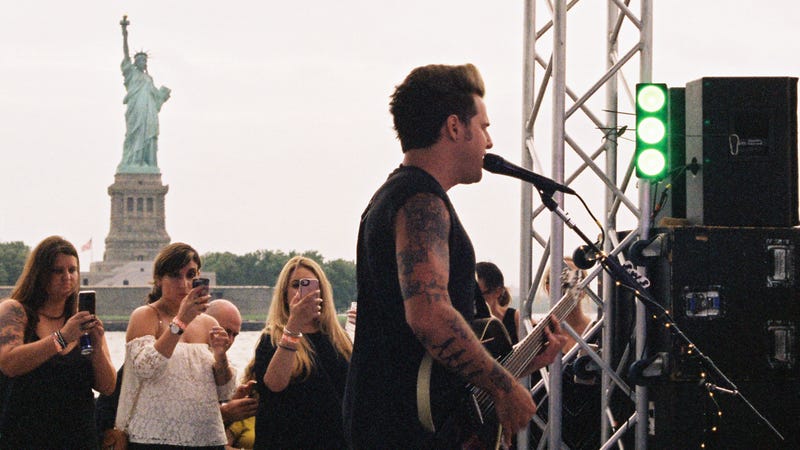 On a Sunday night, a body plummets into the Hudson River. As soon as the man hits the water, dozens of faces press against the window panes on the lower level of the Circle Line Sightseeing Cruise, the boat from which the man leapt. Someone tosses a flotation device in his direction, and he freestyle-strokes to the…
In January, Jezebel reported that Norwegian Cruise Line had quietly removed employees' access to emergency contraceptives, like Plan B—even for purchase. Last week, several more employees told us that on at least one NCL ship, the condom bowl in the health center was empty and that ship doctors had told them there…
On Monday, Jezebel reported that Norwegian Cruise Lines had quietly removed its employees' access to emergency contraception. It is a decision that remains unexplained and unjustified, and one that has the potential to seriously affect the lives of its female employees.
The ship rocked in the waves as I stared down at my glass of wine. I knew I had a choice to make. We had been at sea for just a few hours, and it was already clear that I only had two real options for survival. I could spend the week blackout drunk by the pool — relying solely on margaritas for sustenance — or I could…
Stepping aboard an ocean liner and putting your life in the hands of a captain who, at least on a Disney cruise, might be an actor with some off-Broadway experience dressed in a Goofy costume, takes a lot of faith, especially considering how many no good, terrible things have happened on cruise ships recently. At…
Ted Bettinger* of the Board of Cruise Travel tried to convince us to all to make cruising our main mode of transportation — need a lift to band practice? The Carnival Celebration will get you there! Later! — but recent reports of crime on the high seas might make you question whether the midnight buffets is worth it.
Our mental images of cruises usually involve lots of sundecks and cocktails and endless buffets of food, but the reality is that cruise ships are basically floating cities in which all kinds of ugly things happen—including rape. In fact, rape aboard these vessels was such a problem that Congress passed a bill to…
The world's first "cougar cruise" sets sail from San Diego today. The three-day event, which advertised that a cougar "knows exactly what she wants ... (and) what she doesn't want is children, cohabitation or commitment," was a sellout. [USAToday]

Once a week, our friend Slut Machine (link NSFW) presents her take on the week's girlie gabfests. Inside: Barbara Walters talks about her cruise-ship experience with Judge Judy. (Cruise ships? Ugh. Didn't they read that Harper's piece by David Foster Wallace?); Tyra trills over lesbian sex; and Oprah's "friend" loses…