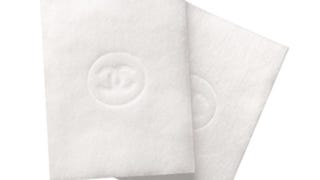 Hey there, moneybags! Were you standing in your bathroom this morning, staring at the priceless antique jar you fill with cotton balls, thinking to yourself, "These little wads of cotton just aren't soft enough for my fine face. If only there was something more luxurious I could invest in"? Well, it's your lucky day!…
Clothing prices have been dropping for the past decade, but it looks like the days of $9 Forever 21 tank tops and $6 bags of tube socks are coming to an end. According to the Associated Press, the cost of labor and raw materials is on the rise, and retailers and manufacturers are out of cost-cutting ideas.
Want free jeans? Don't mind handing a corporation access to your personal data and real-time location? Gap will give away 10,000 pairs of jeans to Facebook fans who "check in" to its stores on an as-yet-unannounced date tomorrow. [Fashionista]
American Apparel is struggling along. But in addition to its other problems, it is facing a "cash crunch." Dov Charney is reluctant to sell to more outside investors, however, because he wants to hold onto his 53% majority stake. [NYPost]
Anna Wintour heard about this so-called "environmentally friendly" fashion, so she sent her crack team of stylists to go out find some of it, to put it in her magazine. Her very eco-friendly magazine. The result? $2,895 trench coats.
The world may never know. Nostalgia: the last refuge of a scoundrel.