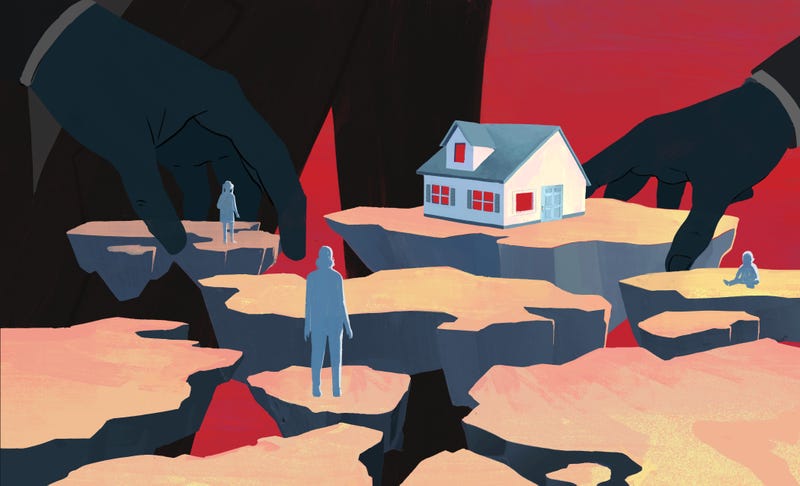 In collaboration with Rise magazine, Jezebel is publishing a series of articles written by parents affected by the child welfare system. This post, the last in the series, is written by Piazadora Footman, who lost her son for three years after she was arrested for buying drugs. In New York City, an estimated 25 to 40…
In collaboration with Rise magazine, Jezebel is publishing a series of articles written by parents affected by the child welfare system. This post, the fourth in the series, features narratives by Deborah McCabe and Adisha Garner, two parents who were unable to reunite with their children. In New York City, an…
In collaboration with Rise magazine, Jezebel is publishing a series of articles written by parents affected by the child welfare system. This post, the third in the series, features narratives by LaQuana Chapelle and Lashonda Murray, two mothers who themselves grew up in foster care. In New York City, an estimated 25…
In collaboration with Rise magazine, Jezebel is publishing a series of articles written by parents affected by the child welfare system. This post, the second in the series, features narratives by Antoinette Robinson and Jeffrey Mays, two parents who felt unjustly treated by the Family Court process.

The tragic death of Zymere Perkins, a child who died at the hands of abusive parents even though the city's child welfare agency had repeatedly investigated his family, made headlines in New York City publications for months this past fall. In their coverage, many outlets focused on a familiar narrative of monstrous…
The New York Post is reporting that the city's Administration for Children's Services has opened an investigation into Anthony Weiner. He was sexting with yet another woman not long ago, and sent her a photo that featured both his boxer-clad erection and his son curled up nearby.
The Massachusetts Department of Children and Families plunged into its current wave of trouble in December 2013, when a five-year-old named Jeremiah Oliver disappeared, and his disappearance went unreported for months, despite his family being under investigation from child services. In the spring of 2014, his body…
Methadone maintenance is the treatment of choice for addicts trying to wean themselves off opiates, but, for pregnant women, methadone can provide judges and caseworkers with the evidence needed to arbitrarily separate recovering addicts from their children. The Daily Beast's Rachel Blustain chronicles the struggle…
Imagine having social workers show up to your home to take your twin babies because someone spread an unsubstantiated rumor that you were abusing prescription drugs. Two months later, your two young daughters don't come home on the bus, and later you learn they were taken from school and put in foster care. Yeah, this …
In researching his new book, Where Am I Wearing? A Global Tour to the Countries, Factories, and People That Make Our Clothes author Kelsey Timmerman, who traveled all over the world visiting centers of garment productions, came to one conclusion that, to our ears, sounds shocking: he's not "always opposed" to child…
3-year-old Matani Shakya is a newly chosen "kumari," or living incarnation of the deity Talej, worshiped by both Hindus and Buddhists in her native Nepal. Although it sounds pretty rad, in fact the life of a child divinity is such a rough one that some say the practice violates child welfare laws. The goddesses,…