For a woman who has built an empire marketing her own smugly tied gingham ribbon of perfection and self-satisfied domesticity, Martha Stewart is remarkably terrible at one thing that, in the digital age, is almost unavoidable: sharing pictures of food on social media. In fact, Martha Stewart's Twitter feed is…
Someone (someone awesome/probably mean) thought it was a good idea to put famously angry tong and fork-wielding man Gordon Ramsey on a reality competition show featuring child contestants. Swearing (predictably) ensued. For the aid of joke-conveyance, I will be capitalizing and asterisking all cooking related puns in…
April Bloomfield is a chef who's taken the New York restaurant scene by storm. But, she says, "I don't think of being a woman in an industry of men."
"Yes, it's feminism we have to thank for the spread of fast-food chains and an epidemic of childhood obesity." How, you ask? Why, the (supposed) death of home cooking!
In this video, cook Titli Nihaan gives a simple recipe for becoming a celebrity chef. Her parody may be a little too good — now we really want to know how to cook with "Monster Munch." Click to watch.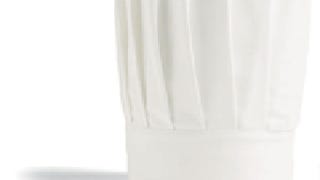 "I believe in food and sex; I believe in food then sex; food and sex together? I'm always deeply disturbed by people who get a little too excited talking about chocolate," says Anthony Bourdain.
"Only men have the technique, discipline and passion that makes cooking consistently an art". That's renowned chef Fernand Point in 1950, but apparently plenty of folks still adhere to this idea. The persistent school of thought, says Sophie Radice in The Independent, is that "men are chefs and women merely cooks,"…
Last night's annual At The Table dinner for Women Chefs & Restaurateurs was an awesome cause for the various women in culinary fields who attended, but, more to the point, the menu, contributed by 29 female chefs, sounds completely mouth-watering: "Savory highlights included Patti Jackson's pork belly braciole with…