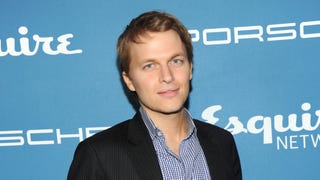 Lawyer, civil rights activist, Rhodes scholar, regulation hottie, and rumored Young Blue Eyes Ronan Farrow will be joining the MSNBC afternoon lineup early next year. Farrow, 25, will host a daily weekday show that network execs say will be a "game changer."
Just in case you've forgotten what life was like during George W. Bush's presidency, here's an anecdote Charlotte Church shared on the Graham Norton Show. After Church told Bush where she's from, he asked, "What state is Wales in?"
Paris Hilton has been offered a deal in her cocaine arrest in which she would plead guilty to two misdemeanor charges and avoid jail time.