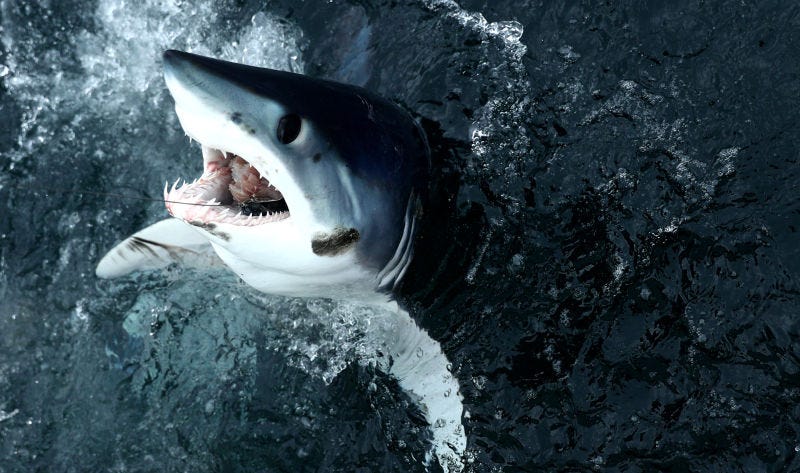 In a 2011 interview with InTouch Weekly that was recently unearthed and published in full, Stormy Daniels, who alleges she had an affair with Donald Trump and was paid to keep quiet about it, tells the magazine about an evening she says she spent with him in a Beverly Hills hotel room, talking about sharks 'n stuff…
On Monday afternoon, Page Six published a story about a recent performance of Sunset Boulevard (the Andrew Lloyd Webber revival currently on Broadway) after which its star, six-time Oscar nominee Glenn Close, took to the stage to auction off some props from that night's show: her glasses and fake eyelashes. The…
Donald Trump, an industrial-sized wastebasket in a clip-on tie, reportedly spent some $258,000 of his charity's money to settle two legal claims, according to the Washington Post. Trump has repeatedly claimed that he "never" settles lawsuits, but in fact, he frequently does. Using the Trump Foundation's money to do so…
In good news for animal lovers and slightly less good news for Leona Lewis's pop career, the singer has released the very grammatically confusing "(We All Are) Looking For Home" in partnership with the organizations Stop Yulin Forever and the Vanderpump Dog Foundation. The "charity track" is meant to generate…
Last night at Milk Studios in New York City, models Coco Rocha and Behati Prinsloo screened this film about their post-earthquake humanitarian trip to Haiti. It's 23 minutes long, but well worth a look. As is Lakay Pam, the charity Prinsloo and Rocha opted to work with, which runs orphanages, schools, and…
Last night at a premiere party for a movie — The Way, although I saw neither (star) Martin Sheen nor (director) Emilio Estevez and therefore didn't get to pester them with questions about Catholicism or Steve Jobs or whatever — I met a lady who runs a pretty cool charity.
San Francisco-based charity Matter of Trust wants your hair. Donations of human and pet hair are turned into mats, which are used to absorb oil and clean up spills. Gross, maybe, but definitely green. Video after the jump. [via InventorSpot]
John Mayer broke his Twitter silence today by posting a link to the Isaac Foundation. Nice try, but even the charity's assurances that he is a "kind, caring, and compassionate person" doesn't convince us he's not also a douche. [BlackBook]
On Wednesday, HBO will air the Academy Award-winning short documentary Smile Pinky, the story of two Indian children whose cleft lips are repaired by the charity Smile Train. Director Megan Mylan says such exposure can translate into aid for thousands of children.