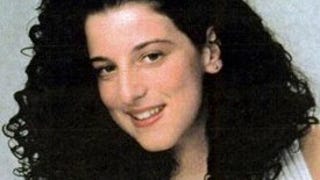 A jury has found Ingmar Guandique guilty of the murder of Chandra Levy, the 24-year-old Washington intern who disappeared in 2001. Guandique had previously been convicted of assaulting two female joggers, but attorneys denied he'd killed Levy.
So far, 14 jurors have proffered excuses as to why they can't serve on the jury of accused killer Ingmar Guandique. These include watching too much TV, a wife who was recently mugged, and...hate crime bias.
As Chandra Levy's suspected killer, convicted rapist Ingmar Guandique, goes to trial, people want to know if it will help bring her parents, Robert and Susan Levy, "closure."
• In response to the public outrage over Nadya Suleman's reproductive choices, now a California lawmaker has introduced a bill to regulate fertility clinics, which currently operate with minimal supervision from the state. •
Police are reportedly close to arresting a suspect in the murder of Chandra Levy, the 24-year-old government intern whose remains were discovered in 2002 in a Washington park approximately one year after she went missing.
The Washington Post's bajillion part series about the Chandra Levy case soldiers on, leaving me wondering how any crimes actually ever get solved — but not leaving me wondering why this one didn't. To recap, Chandra was 24 when she disappeared in the summer of 2001 after having come to Washington to take a government…
The Washington Post is currently running a bazillion-part series on the disappearance and murder of the second-most-infamous Washington intern, Chandra Levy (we're sure the timing has nothing to do with the end of Gary Condit's latest lawsuit). Chandra came to Washington in the fall of 2000 for an internship, started…
Some criminal justice class is revisiting the Cold Case of Chandra Levy. (They're also looking at Tupac and Natalee Holloway. Fun!) Chandra disappeared and was murdered after she had an affair with California congressman named Gary Condit. Gary was a douche who tried to posthumously smear his former intern as a slut…