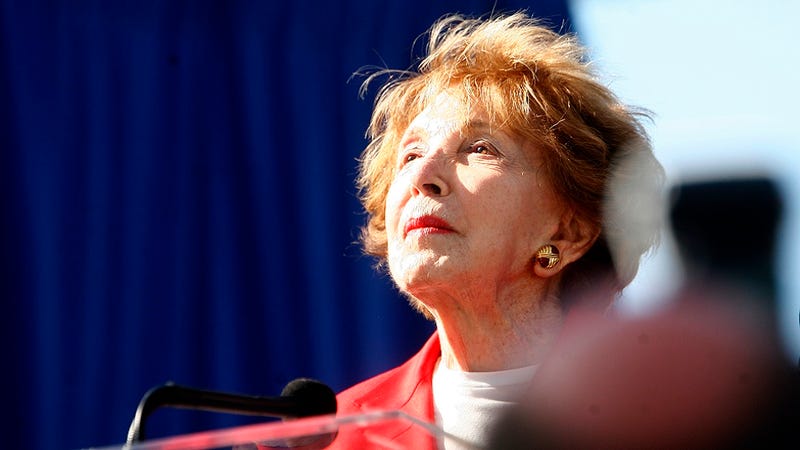 Nancy Reagan, who has long been regarded as the force behind her husband former president Ronald Reagan's political career, as well as a public figure of her own making, has passed away at the age of 94.
Los Angeles is full of beautiful homes, many of which have served as the backdrop for glamorous lives… and tragic deaths. Mortician Caitlin Doughty takes us on a little jaunt around Hollywood to see the houses where luminaries like Marilyn Monroe, Ella Fitzgerald, Vincent Price, Sammy Davis Jr. and F. Scott…
Critics are generally of one mind: This Is It is really it. Culled from the footage of Michael Jackson's final, never performed concert series, the docu-musical gives fans one last look at the King of Pop.
So, farewell then, Anna Nicole Smith. We cared about you a little bit more than Rachel Bilsom and a little bit less than Mischa Barton.