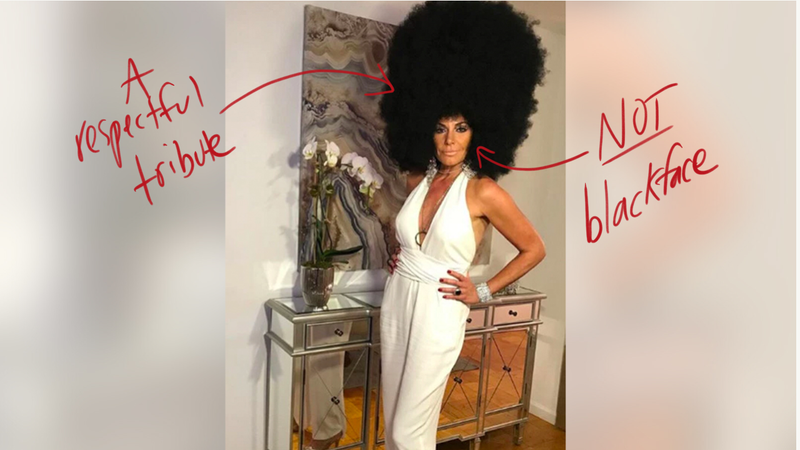 Last night's season premiere of Real Housewives of New York was, per a friend who watches it, "insane" because they all attended a Halloween party with the theme "come as a famous person who is alive." On a good day, the standout guest would have been the woman who inexplicably showed up as Amelia Earhart, but it was …
Wednesday night's Real Housewives of New York ended with a friend of Luann D'Agostino (formerly Luann de Lesseps) telling Carole Radziwill that the countess was only marrying her fiancé (now husband) Tom because "she has something to prove." The friend, business woman Barbara Kavovit, did not want the conversation to…
A "source" has informed Radar Online that Tinsley Mortimer, fallen NYC socialite, will join next season of the Real Housewives of New York. Please let this be true.
Hollywood Medium is the worst show on television, and perhaps the most brazen. It is the TV equivalent of a man calling you to schedule a break-in, you saying, "Sounds good," and still being surprised when all your shit's gone. So much of this deceptively cruel little experiment in exploitative programming hinges on…
The drama-packed trailer for the tenth season of the Real Housewives of Orange County has lived up to much of the side-eye inducting antics it promised. Near the eye of that storm of crazy is a chronicle of the marriage troubles between Shannon Beador and her husband David.
LuAnn de Lesseps, peevish High Matron of the Real Housewives of New York franchise, finally premiered her long-awaited third single, "Girl Code (Don't Be So Uncool)," on Watch What Happens Live.
Hello all you devout seekers of shade-justice, Shade Court is back in session. Your honor had to take a brief recess because dealing with all these affronts to the sanctity of shade is hard on a girl. I would apologize for my absence, but it is my supreme belief that no one should ever apologize for lying on a beach.…
The woman who threw the prosthetic leg heard 'round the world has been fired from Bravo's Real Housewives of New York City. Aviva Drescher, we barely knew ye.
Just days after Us Weekly editor Janice Min urged the public to stop the single-minded "mom shell" mentality—criticizing celebrities like Hilary Duff and Bryce Dallas Howard for not dropping postpartum weight fast enough—it should come as no surprise that the woman that Goop Paltrow credits for getting rid of her…
To commemorate the 40th anniversary of RFK's assassination, Glamour commissioned a several page article about Kennedy's daughters and granddaughters entitled "Bobby's Girls." We got a press release about it this morning and my initial reaction was: What? Let's start with the title. It's obvious from the get-go that…