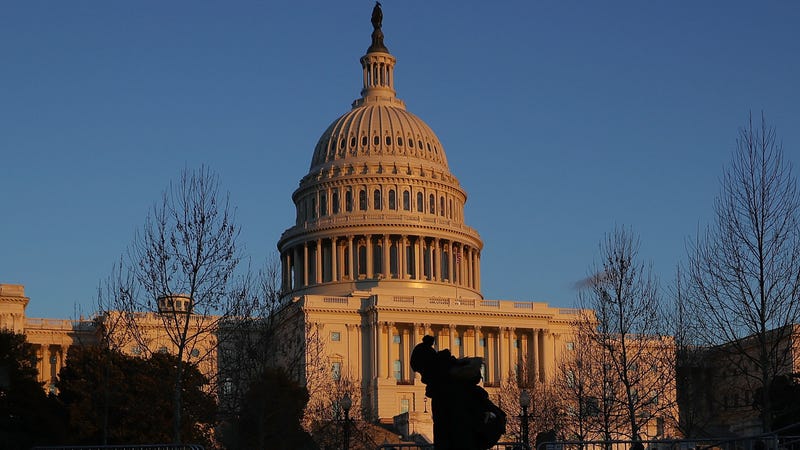 On Tuesday, the House passed two significant and grossly overdue bills aimed at combating sexual harassment on the Hill. The bills prohibit sexual relationships between lawmakers and their staffers and seek to simplify harassment reporting procedures, while forcing lawmakers to pay their own settlement costs out of…
On Sunday, Kasie Hunt dedicated her MSNBC show to exploring sexual harassment on Capitol Hill. In the clip above, she highlights how individuals who come forward (in itself a difficult task) are faced with extensive bureaucracy and waiting periods.
Five people, including House Majority Whip Steve Scalise (LA), were shot Wednesday morning during a Congressional baseball practice. According to reports, a gunman walked up to practice and opened fire on the baseball practice in Alexandria, Virginia.

In what threatened to be yet another nightmarish scenario involving a gun, the U.S. Capitol building and visitor center was on lockdown beginning around 9 am Friday morning following reports of an armed woman; individuals were told to "shelter in place." The lockdown has since been lifted, and Republicans are free to…
House Democrats spent Wednesday staging a historic sit-in to try to force a vote on a gun control measure, a vote that didn't happen when the GOP opted to adjourn early and flee the Capitol. Late last night, Rep. Debbie Dingell of Michigan made an emotional plea for gun control, based on her chilling experiences…
Capitol Police officers seem to have a habit of forgetting their guns whenever they take a leak. Several incidents have occurred in the past few months with Glocks being left out in the open by absent-minded security. In January, a Glock and its magazine were found jammed in a toilet seat cover holder at the Capitol…
For the rest of the day, I will be picturing DC Delegate Eleanor Holmes Norton in a Capitol Hill snow war with Ted Cruz.
[Washington, D.C., June 28. Image via Getty]
[Washington, D.C., March 10. Image via Getty]
Upstate New York Congressman Eric Massa — a conservative Democrat — will resign today from Congress because he is facing an ethics investigation into whether he sexually harassed a male staffer. Female Hill staffers are rolling their collective eyes.
[Capitol Hill, July 24. Image via Splash.]