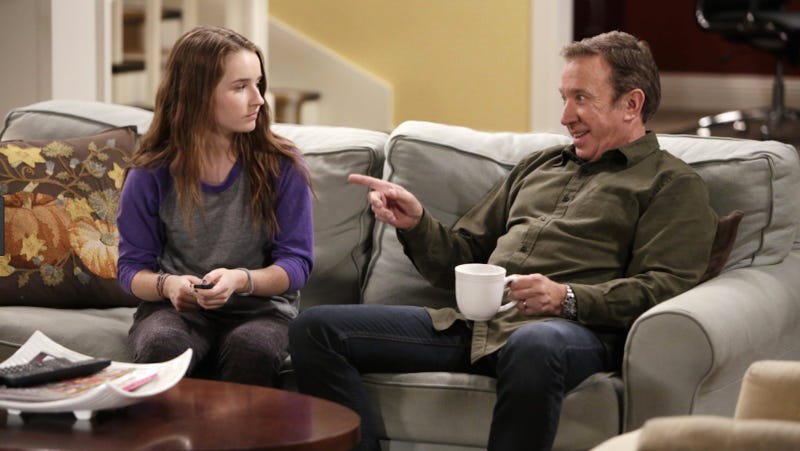 Among the many fallen shows this season was the Tim Allen vehicle Last Man Standing, a show about a conservative man in a topsy-turvy liberal world. And that has pissed off a bunch of internet-active men.
The great minds controlling late night programming have struck again, cutting a show that often dedicated itself to social commentary rather than prioritizing desk bits that focus on bad singing.
In June, it was announced that the Playboy mansion had been sold to a very nice boy named Daren. Daren is billionaire who has been associated with re-branding, owning, and selling a bunch of the everyday products sitting in your cabinets. Chef Boyardee. Ghirardelli Chocolate. Bumble Bee Tuna. Twinkies. Pabst Blue…
In April, it was reported that Stana Katic and Tamala Jones had been cut from Castle in order to crunch the show's budget, while Nathan Fillion and the other mostly dude characters continued on. The fans were—to put it lightly—displeased, but now that version of the show will never even see the light of day.

Do you miss Bunheads? You do! Here's a goodbye video of the cast performing Elton John's "Blues for Baby and Me" that can act as a balm during your extended mourning period.
There were plenty of things to nitpick about when considering the ABC Family show Bunheads, which was cancelled, sadly, inevitably, on Monday evening. Despite fawning reviews from many notable television writers, the show still displayed little diversity amongst its cast, no matter how realistic it would have actually…
The show known as the classier and more realistic version of Celebrity Rehab with Dr. Drew has been cancelled by A&E before the start of its 13th season, executives announced Thursday. This would probably be an inappropriate time to make a joke about addicts of the show trying to figure out where to get their fix now,…
Whitney was cancelled by NBC Thursday. No one seems sad about this. I don't even know that I am sad about it per se, except that I watched Whitney. Every episode, weekly, for two years. There. I wrote that.
While you're crying with happiness over Parks and Rec getting renewed, please note that NBC has cancelled Whitney, as well as 1600 Penn, Guys with Kids and the once-really-really-good-but-has-been-doomed-for-awhile Up All Night. A motley crew of sitcoms if there ever was one...