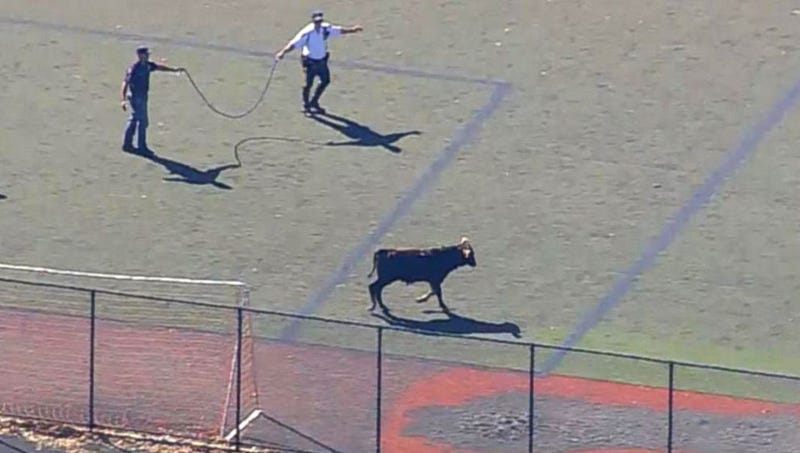 At around noon on Tuesday, a bull was spotted wandering the sidewalks of New York City, in Brooklyn near Prospect Park.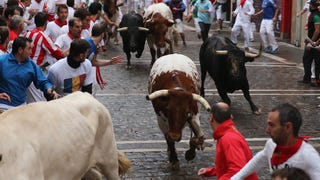 A Chicago author who literally wrote the book on not getting gored by a bull got gored by a bull in Pamplona today. Bill Hillmann, the 32-year-old author of Fiesta: How to Survive the Bulls of Pamplona, sustained serious but not life-threatening injuries after being gored twice in his right thigh during the annual…
[Chicago, April 22. Image via Getty]
[Lima, November 8. Image via Getty]
Last night, as part of its annual POV series, PBS premiered She Is the Matador, a documentary about women who wish to be professional bullfighters in Spain, but face a 101-year-old law that bans females from the sport.