At the top of Wednesday night's Botched by Nature series premiere on E!, a narrator tries to explain the difference between this spin-off and its popular parent show Botched. Unlike Botched, Botched by Nature will feature "patients who weren't botched by a doctor's scalpel but were botched by nature." As you might've…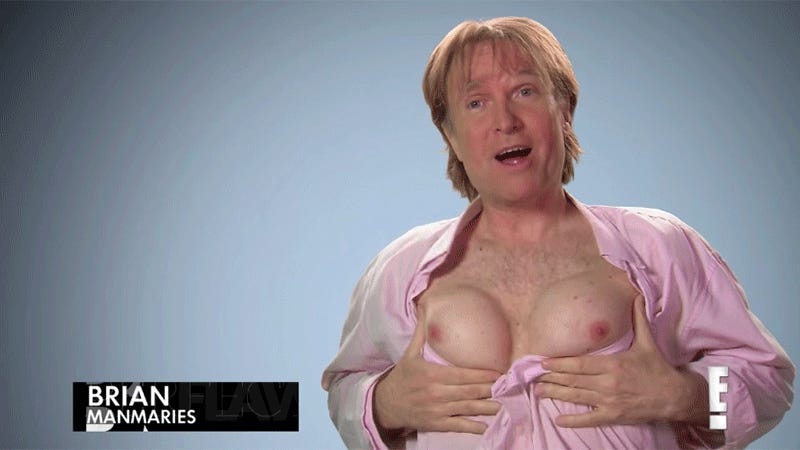 On the most recent episode of Botched, an American "gambler/magician" named Brian Zembic tells the following story:
Several years ago, Anivia Cruz-Dilworth was a successful plus-size model in high demand. The picture of flawlessness she presented to the world, however, came at a steep price. Now, the former model, whose career ambition drove her to elective black market plastic surgery, suffers from nonstop physical and emotional…
The first time I watched Botched, it was with equal levels of shock and shameful fascination. The premiere episode featured a woman with a lumpy uni-boob. Subsequent episodes: a woman whose ass implant flipped, a Justin Bieber wannabe, Janice Dickinson and a woman whose tragic tummy tuck had repositioned her…
"I'm literally dying for a nose job. Who wants to look natural?" says a person in the trailer for the second season of Botched. The E! show that spotlights society's obsession with cosmetic enhancement is returning in 2015, which means more crooked breasts, nose jobs and questionable out-of-country plastic surgery…
I don't know what it is about Botched that keeps me watching, but I walked in on my partner gasping at it one morning and I've been sucked in. This story may be their most extreme. And no, it's not for the squeamish.
E!'s new reality TV show Botched looks like a cross between Real Housewives and Extreme Makeover, in that it's mesmerizing and disgusting at the same time. The upcoming episode featuring Janice Dickinson should prove that handily.