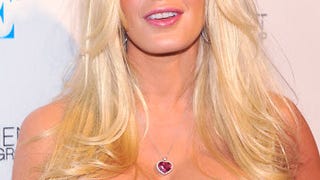 Looking at the current plastic surgery-palooza, one can't help but wonder: whatever happened to the Hippocratic oath, anyway?
Shane Watson of the Times of London believes that the world has finally gotten over its obsession with extremely skinny women and has moved on to embracing "the fuller figure." But is that really true?
Following a brief discussion over whether or not Jessica Simpson is heavy, The Morning Show with Mike and Juliet dealt with the difficult issue of body image and self confidence.
Women just can't win. While for years we've heard that the hourglass figure — that is, a waist-to-hip ratio of 0.7 or lower — was the Western ideal of fertility and beauty, now Elizabeth Cashdan of the University of Utah claims that a "more cylindrical" shape indicates a body is "physically stronger, more competitive…