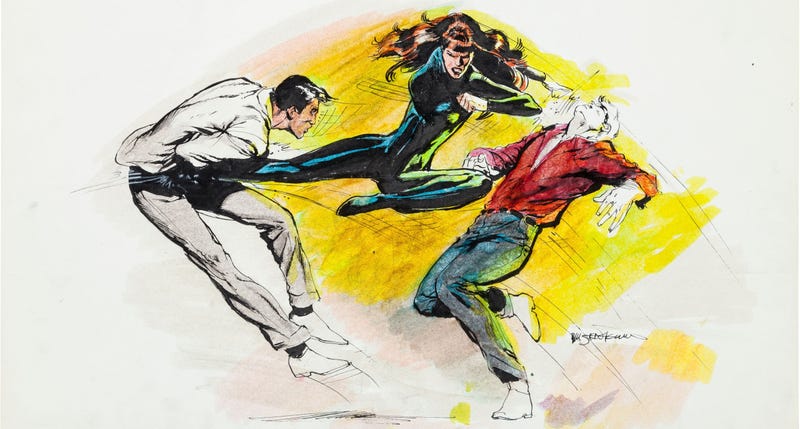 Black Widow's rise to badassery arguably began in 2004, when Richard K. Morgan wrote a miniseries that revamped her backstory and gave her a much stronger inner life. And now that we're all talking about Black Widow in the wake of Avengers: Age of Ultron, Morgan has some thoughts about how to achieve her full…
When Joss Whedon quit Twitter last week, many speculated that it was because of criticism he was receiving about the latest Avengers movie, which he wrote and directed. But now, in a lengthy interview with BuzzFeed, Whedon says that any analysis (including some from Patton Oswalt) that he did so because people were…
Saturday Night Live was pretty uninspired last night, some weird attempts to joke about the Baltimore protests and a Ruth Bader Ginsburg sketch that fell flat. The one bright spot was the show's Black Widow trailer. The superhero finally gets her own movie, but in classic Hollywood fashion, it's a romantic comedy.
When Marvel announced that its next round of movies would include a Captain Marvel movie, we were thrilled. Yes, a major Marvel movie featuring a popular and wonderful female superhero. But amidst that celebration, let's not forget there are still tons of worthy female superheroes who would make excellent movie…
Russia's "black widow" issue is not going away. Officials are now looking for Ruzana "Salima" Ibragimova, widow of a former member of a Caucasian militant group. She was recently spotted in Sochi, where the Olympic Games are set to begin on February 7th.