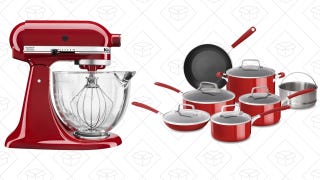 The first couple of times I saw this commercial, I was watching out of the corner of my eye and assumed I'd misunderstood. You must have missed something, I'd tell myself, getting up from Hulu to replenish my snack tray; a national big-box store with the money to pay for a decent ad agency COULDN'T have made a…
Wedding registries are a funny thing, an anachronism of the engagement and marriage process of yore. They're a throwback to the days when couples married younger and really were just starting out. Things are much different now, but registries are still a big business. Best Buy wants a piece of that action, so they've…
Roxane Gay, author of Bad Feminist, documented her experience of racial profiling at Best Buy. Didn't see a storify and I don't want to link to every tweet, so i screencapped it. She adds some more context (location, thoughts) in her twitter. She's worth a follow if you don't follow her already.
There's a certain amount of hate that's inspired by having to shop in a big box store like Best Buy or Walmart. The endless aisles, the bad lighting, the overwhelming amount of goods, and the often-terrible service can all make for a soul-deadening experience. And when someone rams into your leg with their cart, it…
On Sunday, Best Buy ran an ad showcasing a bunch of tech innovators — all of whom were dudes. Let's give them the benefit of the doubt — maybe those poor ad execs just didn't know how to find cool women in tech. So we did the work for them. Here are ten awesome ladies they could've featured.
In recent years, Black Friday "doorbuster" sales have gotten nuttier and nuttier. Doors open at 5 am— no! 4 am! Flat screen TV's only 10 cents if you punch at least 3 store employees in the face! Now, some retailers are attempting to attract shoppers by starting their sales on Thanksgiving Day, a move that's being met…
To combat poor sales among women, Best Buy consulted groups of female workers and customers. Though some executives questioned the value of these "Women's Leadership Forums," suggestions like more attractive displays and marketing used videogames to moms have proven successful. [WSJ]