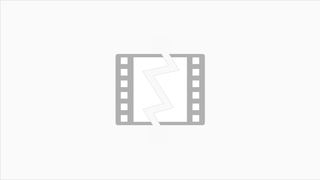 A huge battle has been won in the fight for gender equality. While women still earn less than men doing the same jobs and there are groups working tirelessly to restrict our reproductive rights, we're finally free to douse ourselves in eau de frat boy. Axe, the cheap toiletry equivalent of the He-Man Woman Haters…
For years activists have been campaigning to put an end to testing cosmetics and personal products on animals, yet a large number of companies are still using critters like rabbits, guinea pigs, mice and rats to determine if products are safe for humans. Surprise: Despite raised awareness of the issue, getting…
Cosmo is shedding light on a terrible problem in our society: Ladies who use men's razors. A recent study by Venus found that 30% of women use razors made for beard-shaving, prompting the mag to write in an article encouraging ladies to use appropriately-gendered shaving products:
If you're biting your nails while you're reading this, you'd better knock it off, because a manicure is now the hottest way to express your style. Between 2009 and 2010, nail polish sales increased 11.9%, leading experts to declare that polish has replaced lipstick as the bullshit economic indicator for the recession.…
"There is such a thing as being unfuckable and female," writes Jessa Crispin. It's a shocking statement, but it also brings up an issue we don't often discuss: what it's like to be not sexually desired, but sexually devalued.
Though some luxury salons peddle hair treatments containing pig placenta, bull semen, and whale vomit, cosmetic chemist Jim Hammer admits conventional ingredients like wheat protein and hydrating oils condition hair just as well, although "wheat protein certainly sounds boring." [L.A.T.]
From the Department of Flat-Out Erroneous & Ahistorical: "Since the beginning of time, women (and men) have been testing out solutions for under-eye stress." [Zoe Report]
"The royal sculptor at the time may have smoothed creases around the mouth and fixed a bumpy nose to depict the 'Beauty of the Nile' in a better light." [Daily Mail]
Very rarely is the New York Times straight-up comedy, but today's story, "Let's Play Buzzword: Defining Phrases Used in Skin Care Advertising" is so friggin funny. Cosmetics companies sell creams with words like "advanced" "microlift" "nourishing" "bio-stimulating" and "revitalizing," but what do they mean? Does…