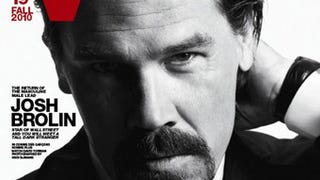 It seems that in these lean times, the fashion industry likes its guys a little meatier than in seasons past — you know, "real men." Where have we heard this before?
Tomorrow Christie's will auction 1,300 Steiff stuffed animals that belonged to hedge fund manager Paul Greenwood, who pled guilty to fraud earlier this year. The collection, valued at $1.5 million, includes a 1925 Steiff Harlequin bear worth $80,000.
The son of the late German zookeeper who cared for Knut the polar bear is selling his father's possessions on eBay.