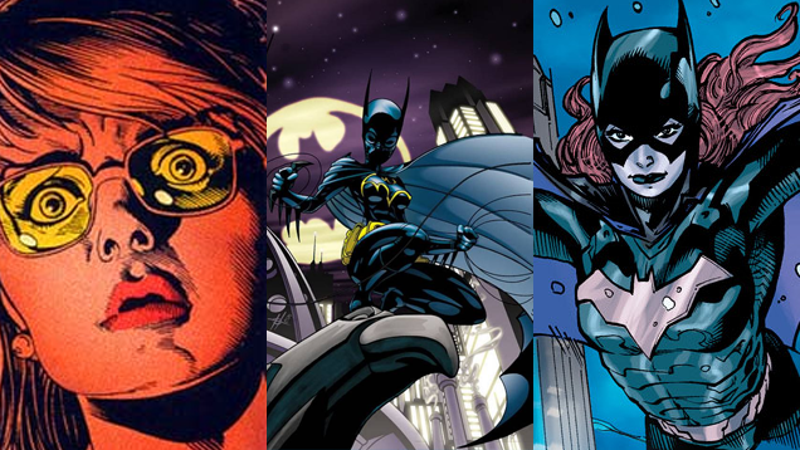 Batgirl has been in the media for all the wrong reasons recently — but this is nothing new. The iconic heroine has long been a source of controversy for DC, thanks to a series of strange decisions. Here's the story of DC's Batgirls, and the controversies that have come to define them.
Hello, my friends and potential food source. Spring is dawning here in the post-apocalypse, with its requisite rain showers, blooming flowers, and of course, the cannibal horselords of Old Sante Fe. Now who wants to talk about how incredibly awful that Joker variant cover of Batgirl #41 is? I sure do!
When Marvel announced that its next round of movies would include a Captain Marvel movie, we were thrilled. Yes, a major Marvel movie featuring a popular and wonderful female superhero. But amidst that celebration, let's not forget there are still tons of worthy female superheroes who would make excellent movie…
This past weekend celebrated the 49th anniversary of the Equal Pay Act, the law designed to end wage discrimination based on gender. It's something we take for granted now, but do you realize there was a time when even a superhero like Batgirl couldn't catch a break? Keep that in mind when you preorder your ticket…
Superhero flicks are almost always wildly popular, and in the wake of franchise flicks like Spider-Man, The Dark Knight Iron Man, studios are preparing Green Lantern, Captain America, Green Hornet and Thor, among others. Not getting a movie? Batgirl.
The Project Runway mentor finds Catwoman's ensemble "very S&M bondage-looking." While he describes the outfits of many female comic characters as "vulgar," he also says, "women should show off their curves." [Comics Alliance]