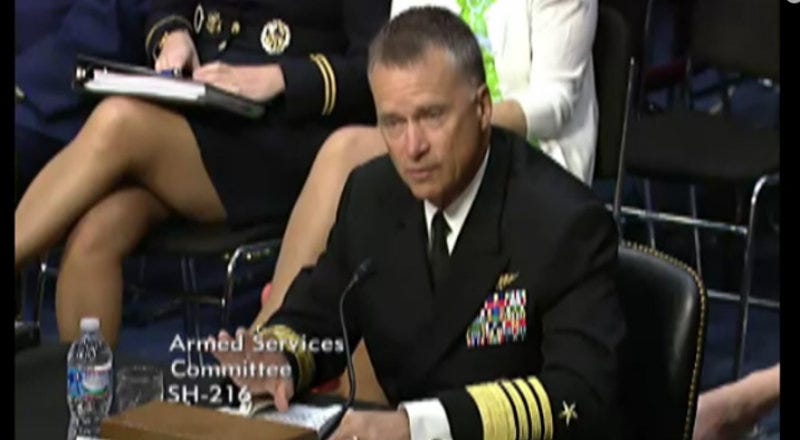 A new investigation from the Associated Press says that officials at the Pentagon deliberately misled Congress about the number of military sexual assault cases and how they're being handled. The AP says the Pentagon used "inaccurate or vague information" to convince Congress not to pass a law giving more power to…
A new poll has found that support for abortion rights has increased among both Democrats and Republicans in the last year. Fully 58 percent of Americans now think abortion should be legal "in most or all cases," an Associated Press-GfK survey found, up from 51 percent at the beginning of the year.
The Associated Press has a long and rigorous report outlining the number of police officers who have lost their badges over sex crimes in a six-year period. According to the AP, their investigation found nearly 1,000 officers nationwide who had been fired for rape, sexual assault and other sex crimes including…
A new report from the Associated Press found that abortion rates have dropped by 21 percent since 2010, and anti-abortion groups are once again taking the credit. And, as ever, they had nothing to do with it. The opposite, actually.
In April, ten men were sentenced to life in prison by a Pakistani court for the assassination attempt on Malala Yosafzai, the schoolgirl and education activist shot in 2012. "Life," we now learn, apparently means "a couple months." The BBC now reports that eight of the men were secretly acquitted. Immediately after…
Paul Nungesser, the Columbia University student accused of rape by fellow student Emma Sulkowicz, whose mattress-carrying protest drew national attention, has filed a federal discrimination lawsuit against the school. Nungesser accuses the university of failing to protect him from what he calls Sulkowicz's "harassment…
Hillary Clinton is already in a great deal of hot water for using a personal email address to conduct official business during her time as Secretary of State. Our brother site Gawker reported yesterday that two other top State Department officials also used personal emails. And now, the Associated Press reports, it…
According to the Guttmacher Institute, nearly one-third of American women will have an abortion by age 45. According to the Associated Press, that means millions of U.S. women are currently walking around in a daze, their lives destroyed by making the Biggest (and Most Horrible) Choice of Their Life, even if it was…
Today, yet again, another Bush Administration toady who isn't Karl Rove, Harriet Myers or Josh Bolton will head up to Capitol Hill to testify before Congress that everything is hunky-dory, they were just following orders, torture isn't really torturous, blah, blah, blah. But today, the Windy's own Spencer Attackerman…