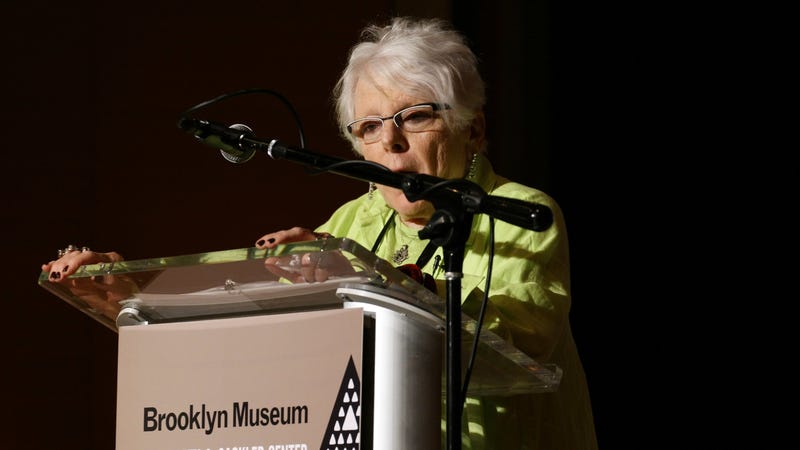 Artnews reports that Linda Nochlin, the art historian best known for her formative feminist essay "Why Have There Been No Great Women Artists?" published in 1971, died on Sunday. She was 86.
A new exhibit called "Naked Men" (yeah, but tell me what it's ABOUT) opened yesterday at the Leopold Museum in Vienna, featuring about 300 pieces that serve as a chronological journey through the male nude in Western art — but after numerous complaints about the Leopold's print ads, which featured three naked men…
The Mona Lisa Foundation, a Zurich‭-based consortium that knows absolutely nothing of this Illuminati that you keep bringing up, will be unveiling a painting of a "younger, happier" looking Mona Lisa that they believe was painted by Da Vinci 10 years prior to the older, wiser Mona Lisa that we all know and love.
For Christian Louboutin's latest lookbook, photographer Peter Lippmann used models to essentially recreate iconic works from art history: Whistler's Mother, Francisco de Zurbarán's St. Dorothy, and here, Jean-Marc Nattier's 1738 Portrait of the Marquise D'Antin. And added, you know, really expensive shoes. It's an old…
Think Mary looks a little mannish in this painting by Raphael? You're not alone — in an interview in Sunday's Washington Post, feminist art historian Mary Garrard points out that Rafael used a male model for the Virgin. She also argues that in taking masculinized form, Mary "loses her maternity — birth-giving, the one…
Is there anyone whose love of women matches that of John Galliano channeling Christian Dior? [Um, Jack Nicholson? -Ed.] Galliano's Fall 2007 couture collection for the House of Dior's 60th anniversary — shown in Paris yesterday — was one long and winding love letter to the female form and the way it has been encased,…