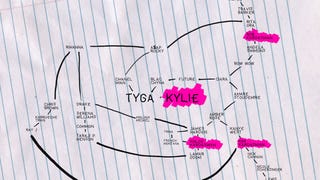 For a brief day and a half the world thought it had rid itself of the romance between a grown man who pronounces his name like a baby and a teen with a mansion. We were not so lucky.
Demi Moore was scheduled to attend a screening of her new film, Bunraku, at the Chateau Marmont in Los Angeles on Tuesday, but did not show up. Could it have had something to do with the rumor that her marriage is dissolving? Or the rumor that her husband had sex with some blonde chick on the eve of their wedding…
Season two of MTV's Daddy's Girls premiered last night, featuring Angela and Vanessa Simmons (daughters of Rev. Run from Run-DMC). Watching the show, I kept wondering something: why don't we see more women with business ambitions featured on TV?