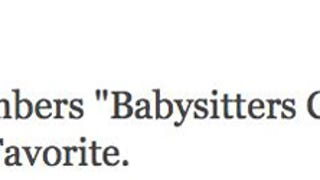 Today in Tweet Beat, Snooki has gotten very into books and words and spelling since she got that book deal. Plus, Melissa (Joan Hart) explains it all.
Today in Tweet Beat, fellow comedians get somber over Greg Giraldo's death, and Teresa Giudice denies reported feud with her sister-in-law. Plus, an update on Lil Wayne's prison release.
Today in Tweet Beat, Courtney Love is all over the place, Talib Kweli is pissed that Real Housewives of Atlanta was nominated for an NAACP Image Award, and Tori Spelling is about to release her third book.
[Los Angeles, November 24. Image via x17]