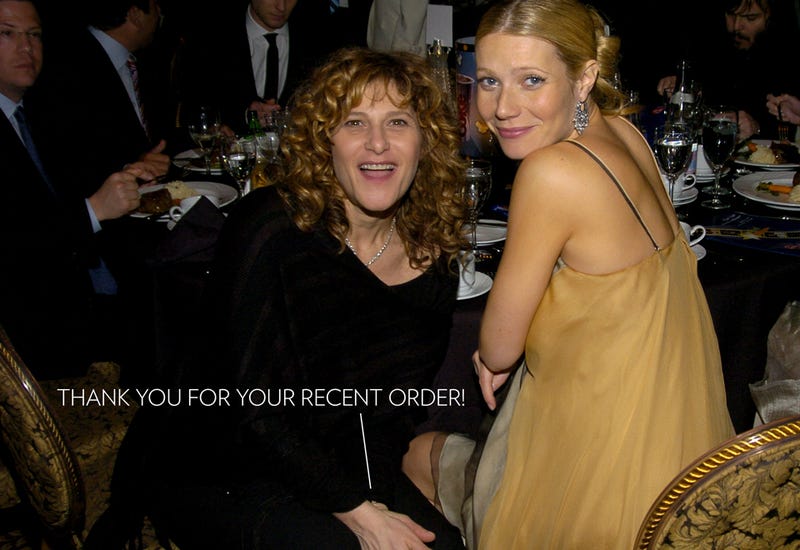 Amazing Amy Pascal is a treasure. She is a camp goddess who should become a legendary drag icon. You hear me, queens? Put DOWN that chunky blonde Sia wig and slip into the fiery Medusa curls of Amazing Amy, Earth Mother and Destroyer. Lo, it is Amazing Amy who destroyed the Jobs movie; it is Amy who offered her…
Fresh off the most dramatic few months of her life, and a subsequent job reassignment, Amy Pascal will produce the long-discussed Sony Pictures remake of Little Women, a classic Louisa May Alcott book that has already gotten a few movies of its own. What...to...do...with...this...intel.
In an interview with veteran magazine editor Tina Brown at a conference in San Francisco this week, fired ex-Sony Pictures co-chair Amy Pascal talked for the first time about the impact of the Sony hacks on her career (bad). She also talked about the need for more women in movies, and, in virtually the same breath,…
Deadline is reporting that (as everyone with awareness of crisis management tactics was predicting) Amy Pascal will be leaving her position as the head of Sony Pictures and will "launch a major new production venture at the studio." Coincidentally, a lengthy profile about Pascal, The Interview and the Sony Hack for…
It was "a week of tumult" and "invective" at the New York Times, the former Timeser felt, gazing over all the shattered dishware left in the wake of publisher Arthur "Pinch" Sulzberger's abrupt and controversial ouster of executive editor Jill Abramson. But there were also lessons to be learned, and hugs and pats on…
It was only a matter of time: New York Post now has its very own Pascalizer, that is, an Amy Pascal voice generator. Just enter any text, click "NOW CLICK HERE TO PASCALIZE IT!" and voilà. Suddenly you have a doggedly up-front and douchey email in all-caps, with notes of tired racism. Now you too can sound like a…
OMFG it's here. Eat, Pray, Love premiered last night at NYC's Ziegfeld Theatre. And while I regret to inform you Franco was MIA, there was enough star-power and eye-candy — sartorial or otherwise — to please the most discerning seeker.