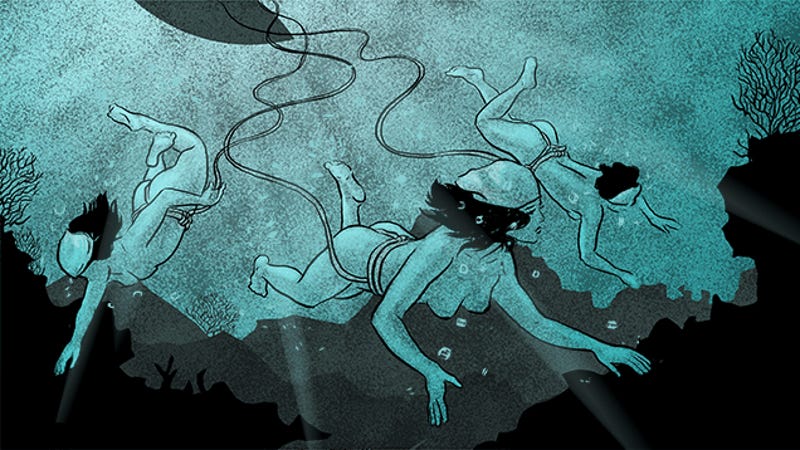 In the 1920s, a young law school graduate named Yoshiyuki Iwase left Tokyo and returned to his hometown of Onjuku, a fishing village in eastern Japan. With an early Kodak camera, he began documenting the traditions of the ama, women who dove for seaweed, shellfish, and most famously, pearls. What remains of Iwase's…
Margaret Atwood, high priestess of an oracular temple deep in the digital Canadian woods, did a Reddit AMA Monday. It's great: she was asked all of the questions you might expect (Where do you see political dystopia today? What's your ~process~?) and some you might not (Who is your fictional boyfriend?). Read on…
If you have two ears, a heart and a penchant for smart, funny women who kick ass, take names and mix a whole lot of metaphors, you've probably already heard that Amy Poehler did a Reddit AMAA (YOLO, but with limits, you know?) and rocked that town like she was the 1989 earthquake. (I can say that because I lived…
What's better than a guy with two dicks answering all the questions you might have about his endowment? Not much, but a contender has appeared. Meet Penisindoor, a man who is dickless due to a bloody accident and who's currently awaiting an experimental penile transplant. Close your eyes if you're squeamish.
Last night, I had another dream about death. That's not unusual; they usually come to me at least once or twice a week, but this one had the pleasure of being even more terrifying than usual. I was living in a house that was a strange mashup of both my apartment and my parents' house. My husband had divorced me, so I…
Well it's about damn time. At their annual meeting in Chicago this weekend, the American Medical Association joined the American Academy of Pediatrics in deciding that cheerleading should be considered a sport due to it's "rigors and risks." According to research published in the Journal of Pediatrics, cheerleading…
Jennifer Lawrence just became even more of your BFF because even though she is beautiful like a goddammed golden gazelle, she's apparently as klutzy as an elephant in a tutu on roller skates in an ice rink. Or something along those lines.
The American Medical Association has come forth with a policy against advertisers altering images of bodies, "especially among impressionable children and adolescents." Great, but we'd add magazines to that policy.