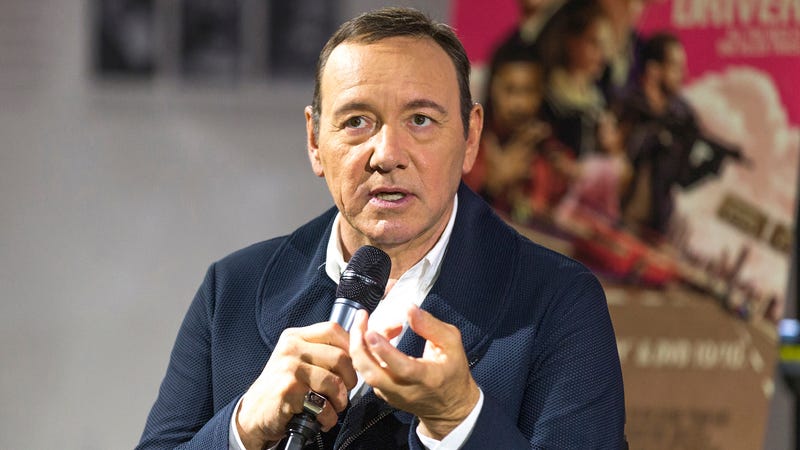 The Old Vic Theatre in London has received 20 allegations of inappropriate conduct against Kevin Spacey during his 11-year tenure as artistic director, Deadline reports.

Louis C.K. has canceled the premiere for his new movie I Love You Daddy ahead of a reported New York Times story, in case the story is "damaging," the Hollywood Reporter reports. The premiere was set to take place Thursday night in New York. Jezebel has confirmed that CK's team also canceled a planned appearance on…
Director and producer Brett Ratner announced on Wednesday that he has chosen to sever ties with Warner Bros. so as not to negatively impact them after six women accused him of sexual harassment or assault in a Los Angeles Times exposé published earlier that day. The Hollywood Reporter confirmed the news and published…
Following a searing Mother Jones report on allegations of misconduct in the University of Rochester's cognitive and brain sciences department, the University has responded with a forceful statement and a subsequent email touting "two comprehensive and careful investigations" that did not substantiate those allegations.

In an interview with Vulture last week, ABC's The Real O'Neals star Noah Galvin made some flippant comments about director Bryan Singer's alleged abuse of young men in Hollywood. Vulture went so far as to delete the already published remarks, and Galvin quickly issued an apology, specifically saying sorry to Modern…
A little less than two months after firing abusive men's basketball coach Mike Rice, Rutgers' athletic department once again finds itself having to do a public relations shuffle with news that its brand new, reform-minded athletic director may have abusively berated members of the University of Tennessee's women's…
After several weeks of investigating rape allegations made against Greg Kelly, co-anchor of Fox 5's Good Day New York and son of NYC Police Commissioner Ray Kelly, the Manhattan District Attorney has officially decided not to bring charges against Kelly. In a letter, lead prosecutor Martha Bashford said,