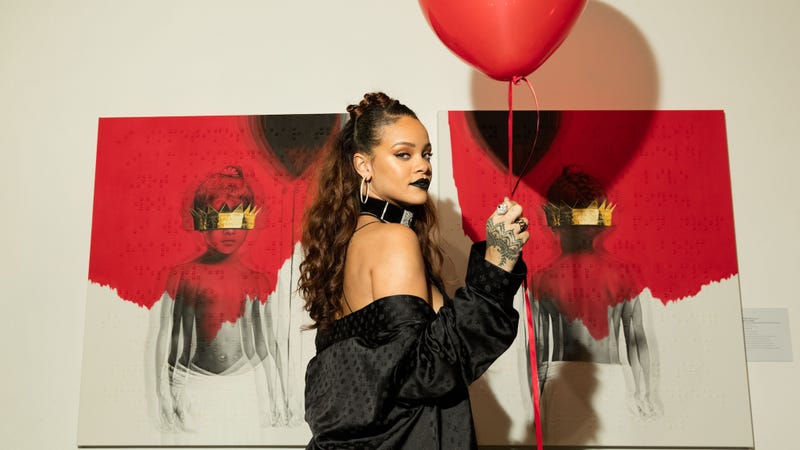 For a while now, we've been casually referring to Rihanna's forthcoming eighth album as R8 (due to Rihanna mysteriously using R8 in promo). Now there's a real title and artwork, as revealed by Rih on Wednesday at the MAMA Gallery in Los Angeles.
There's a brief, cliché yet honest intermission on Mary J. Blige's album, The London Sessions, sandwiched between the evangelical notes of "Doubt" and the stinging Sam Smith-written ballad "Not Loving You." Smith recalls listening to The Breakthrough on repeat and then goes into describing Blige's career as a soul…
While we're still waiting for M.I.A.'s new album Matangi and barely getting by with the odd music video, she's dropped a short mixtape to satiate everyone's galang galang addicted minds.
All those Antique Roadshow marathons seem to have poured some glitter gas back into Robert Pattinson's PR sparkle tank and gotten him through two major New York appearances. First, Rob visited Jon Stewart, who played a spirited round of Very Concerned Camp Counselor on the Daily Show. ("What are we doing here? Are you…