Sweden's paternity-leave policy is inarguably the best in the world, with men given up to 240 days of government-paid time off to care for their newborns — and now politicians are looking to make it even more generous. Currently, fathers are required to at least two months off after the birth of a child, and now it's being argued that this should be extended to a minimum of three months to accommodate "the fathers of today…that take an ever increasing responsibility for home and family,"according to Folkpartiet party member Lisbet Enbjerde.
Sweden is noted as being the most feminist country on the globe, which has earned it both praise (as being a great place for women to live) and condemnation (as being a horrible place to rape someone, as if there were a good place). The paternity benefits—enacted in 1974—were initially part of the country's proactive approach to encouraging women to join the workforce, but have since come to reflect Sweden's philosophical emphasis on gender equality. Fathers aren't leaving work simply to relieve mothers' burdens, but rather to bond with their children and experience parenting in a way that only 50 years ago was socially unacceptable for men.
The result is that fathers gain quality time with their kids as well as a better understanding of traditional motherhood, perhaps more than other men in the world, as the Wall Street Journal reports. Jim Butcher, for instance, recently took a six-month leave as an executive at Spotify. He imagined his paternity leave to be a mini-vacation in which he'd spend the time working on his screenplay and going to the park with his daughter. He soon discovered that fantasy was far from the life of a full-time parent.
"I'd be lucky to have 30 minutes for myself a day. The rest was just endless cleaning, feeding, changing and picking up." He says that two weeks into it, he wondered if he was going to last the entire leave, "but I'm happy I did it and could bond with my daughter."
G/O Media may get a commission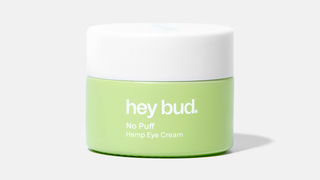 15% off
Hey Bud - No Puff Hemp Eye Cream
That kind of empathy undoubtedly only serves to strengthen a family. Perhaps Sweden has it right.
Image via Paul Matthew Photography/Shutterstock
For Paternity Leave, Sweden Asks if Two Months Is Enough [WSJ]