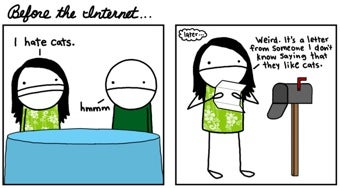 This weekend, we learned what not to wear to the office this summer, wondered if it was ever okay to lie, met the man who might be Lindsay's new lawyer, learned some new tricks, and heard from my neighbor, Helen.
Thanks for your patience today during our weird period of technical problems; everything should be working fine now. Remember: you can always keep up with your fellow commenters during the week by using our #groupthink forum. Tonight, let's keep it light and such. Here's a song to get you started:



Thanks for another lovely weekend!
[Image via Natalie Dee.]