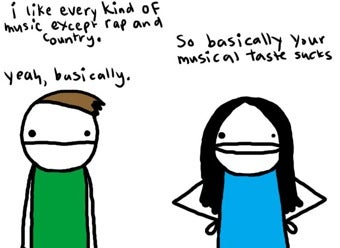 This weekend, we learned that feminism is destroying Canada, reminisced about our days wearing Malibu Musk and Teen Spirit, watched Miss America wipe mascara from her face with her pinkie, and got caught up in Grammy mania.
The Grammys red carpet live blog will open at 6pm EST, and the live blog for the show will be up at 8. Until then, feel free to hang out here with your fellow commenters. As always, let's keep things light and such. Here's a song to get you started:





Thanks for another lovely weekend!
[Image via Natalie Dee.]