Sequins! Speeches! Dance numbers! Awkward moments featuring Mario Lopez! Who could ask for anything more? Let's all watch together as 53 women compete for the title, the scholarships, and the fabled mascara-wiping, crown-holding walk down the runway.



9:56 pm: And the winner is...Miss Virginia, Caressa Cameron!
9:52 pm: And now, Miss America 2009, Katie Stam, takes her final spin around the giant, tacky pageant floor. Tears! Waves! Tears and waves!
9:50 pm: I don't like this set-up where they're bringing people to certain parts of the competition and then just leaving them there like, "Whoops! Thought you were going to get to interview, but you were WRONG!" It's mean. Just call 5 semi-finalists and be done with it.
9:48 pm These are just like job interview questions, right? They're all so nervous and clearly trying to say the right thing to get the position. "Uh, my strengths are that I'm a team player! And my weaknesses are that I just love work too much!!!! TEAM PLAYERRRR!"
G/O Media may get a commission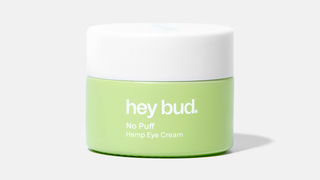 15% off
Hey Bud - No Puff Hemp Eye Cream
9:47 pm Ugh. How can you even answer these questions honestly knowing that Rush Limbaugh is a judge?
9:46 pm: Miss Kentucky doesn't think drug-using athletes should be banned for life, as "they deserve a second chance," though they shouldn't have done drugs to begin with, of course.
9:44 pm Miss Louisiana discusses the U.S. response to Haiti with a personal story about her friend who works there helping orphans. It's weird that she's not referring back to Hurricane Katrina, though, isn't it?
9:43 pm: Miss Tennessee gets asked if "tough love or being gentle" is better when trying to help someone. She says it's a bit of both and discusses her own work with children. Good answer.
9:42 pm Miss Hawaii thinks Facebook and Twitter are healthy and safe, and that they're a positive thing as long as parents are monitoring what their kids are doing.
9:41 pm: Miss Virginia gets the teen obesity question, and thinks we can solve it by taking away television and video games. My boyfriend is calling it for Miss Virginia. "She's my favorite. She's going to win."
9:40 pm Miss New Mexico believes foreign languages should be emphasized in our schools. "Not enforced, but offered." She stumbled a bit, but eh, okay.
9:40 pm: Ooh...Miss California gets the Tiger Woods/role model question. Yes, she says, "you need to live an appropriate lifestyle" if you're a celebrity.
9:39 pm: And now, the question portion! Such as! For the children!
9:35 pm Does anyone have any early guesses as to the winner?
9:32 pm: I'm actually sort of shocked. I thought Miss Oklahoma was going to be top 5, at least.
9:30 pm Miss Hawaii brings it home with a hula dance, which at least mixes things up a bit and gives Mario Lopez another chance to impress everyone with his "Hawaii" pronunciation. Also, FYI: Miss Hawaii's "favorite accessory is a smile."
9:28 pm Miss Kentucky, singing. Even the talent competition is boring! It's like watching American Idol in evening gowns. At least Miss Nebraska's wacky jazz dance had props!
9:25 pm More opera, courtesy of Miss Texas, who is "inspired by Batman." How can you not like her now?!
9:23 pm: Miss Tennessee chose to sing one of the hardest songs ever to sing unless you're Whitney Houston or Dolly Parton: "I Will Always Love You." It's also apparently the Miss America time constraint remix, as she's skipped about 20 lines so far.
9:22 pm: Miss Nebraska is jazz-dancing to a song from Legally Blonde. There are so many props involved! My boyfriend just pointed out that she's also "team cake," apparently.
9:21 pm I keep thinking Mario Lopez is going to try to enter the pageant, just like he did with the Miss Bayside competition (which he lost to Screech, by the way).
9:17 pm: What would your talent be? I'd probably sing "Fifty Nifty United States" and then attempt to juggle something. And then I'd eat cake and be all, "Whateva! I do what I want!"
9:14 pm: Miss Louisiana is tearing it up on the piano. It's kind of stupid that the orchestra is playing so loudly over her, though. You can barely hear her playing. Unless that's the point? I don't know. WHY DOESN'T ANYONE DO BATON ANYMORE?
9:12 pm: Miss New Mexico: also singing! Her choice is "Somewhere" from West Side Story.
9:10 pm Miss D.C. fills the requisite Miss America opera slot, and though it's lovely, I'm laughing at the pageant's choice to flash "wants to get her motorcycle license" during her dramatic scene.
9:08 pm Miss Virginia follows by singing "Listen" from Dreamgirls. My boyfriend thinks she's "pretty good, actually."
9:06 pm Miss California kicks off the talent competition with a ballet routine and a pretty awesome tutu. Her goal, Pop-Up Miss America informs us, is to become a pediatric heart surgeon, which is also pretty awesome.
9:01 pm The talent competition is coming up! Will there be batons? Most likely no. But there will probably be someone singing who can't really sing, someone singing who can really sing, and someone who has a "weird" talent like balancing pennies on her nose or something.
8:59 pm: My boyfriend is so bored. He just asked, "Do they at least have to answer a question or something?" Such as. For the children.
8:58 pm: Miss Kentucky can't walk in her dress. Oh, dear.
8:58 pm: Miss D.C. looks like Heidi Montag a little, no?
8:57 pm Miss New Mexico is wearing a wedding dress, kind of, right?
8:56 pm Miss Virginia has the best dress so far, I think.
8:54 pm The evening gowns always look a bit like extreme prom dresses or Oscar dresses that went out of style 3 years ago, don't they?
8:49 pm: So now we're moving on to evening wear. Apparently it's a good night to be a Southern blonde, eh?
8:45 pm Here are your semifinalists:
* Miss Oklahoma, Taylor Treat
* Miss Arkansas, Sarah Slocum
* Miss Kentucky, Mallory Ervin
* Miss Tennessee, Stefanie Wittler
* Miss Colorado, Katie Layman
* Miss California, Kristy Cavinder
* Miss Indiana, Nicole Pollard
* Miss Hawaii, Raeceen Woolford
* Miss Louisiana, Katherine Putnam
* Miss District of Columbia, Jen Corey
* Miss New Mexico, Nicole Miner
* Miss Virginia, Caressa Cameron
* Miss Texas, Kristen Blair
* Miss Nebraska, Brittany Jeffers
* Miss Oregon, CC Barber
8:42 pm Does this kind of resemble a strip club to anyone else? Or just a club? I feel like Vinny should be in the corner, fist pumping or something. The poses are also killing me. What's the bodily equivalent of sexyface? Sexypose?
8:40 pm "I just want all of the little girls out there to know how important it is to look good in a bikini and high heels."
8:40 pm: And the remaining contestants have chosen...Miss Oregon, who has broke down in tears as a result.
8:38 pm: Did anyone else get somewhat emotional as a kid when the reigning Miss America had to hand off her crown? They always make it seem like the saddest moment on earth, don't they? Like, "Now what will she do? She's not Miss America anymore?!" It reminds me of Jennifer Love Hewitt in Can't Hardly Wait, you know? "If I'm not Mike Dexter's girlfriend, who am I?"
8:30 pm: The remaining 39 contestants get to vote for the final semi-finalist, which presumably is another "wacky" Miss America move to try to boost ratings. After that, we'll have to sit through the swimsuit competition, which will be boring and pointless and filled with bullshit about how it "inspires" young girls to be their best or whatever and to be honest with you I'll probably flip around to other channels while it's on because it pisses me off so much. That's honesty! Give me the crown! Here I am, Miss America! Here I am, eating an ice cream sandwich on the couch!
8:28 pm: Every interview so far can be boiled down to "I want to be Miss America because...I'm awesome and I've always wanted to be Miss America."
8:25 pm For some reason, the background music is killing me. I can't stop laughing. I also keep looking for Gracie Lou Freebush, who, sadly, is nowhere to be found.
8:23 pm: I feel really bad for Clinton at this point. Can you imagine having to hang out with Gretchen Carlson and Rush Limbaugh all night?
8:20 pm: Worst judging panel ever, yes?
8:19 pm: Rush Limbaugh is looking for a contestant with "confidence, articulation, and she must like herself." Also, "she has to shut the fuck up unless she agrees with everything I say."
8:18 pm Oh man. Here's Gretchen Carlson, to remind us all that we may just be watching the next Fox and Friends contributor be crowned tonight.
8:12 pm: I can't get behind Clinton Kelly's facial hair, you guys.
8:08 pm: We've got a bunch of comedians here tonight, ladies! In their introductions, Miss Alaska took a shot at Sarah Palin ("No, I can't see Russia from my house"), Miss D.C. noted that Miss America security was tighter than the security at the White House State Dinner (zing!), Miss Georgia made an awkward Tiger Woods reference, and Miss New Jersey let us know that she doesn't, in fact, know "The Situation." Feel free to make up your own state intro in the comments, btw.
8:02 pm I think maybe I'll try to live blog this madness!