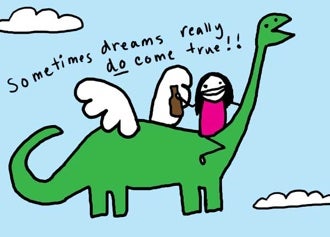 This weekend, we learned how to dress for our shape, , how not to make a first impression, what it means to be an un-dater, and that we all have a few kickass pop culture heroines.
Feel free to stick around and fight the Sunday night blues- just remember, keep things light and such. Here's a few songs to get you started:






Thanks for another lovely weekend!
[Image via Natalie Dee.]