For the past several years, Georgia Tech been aggressive in punishing students accused of assault and harassment. In August, a black woman complained that members of the Phi Delta Theta fraternity at Georgia Tech had shouted racial slurs at her through a window. The fraternity claimed there was no proof, but it was suspended and required to partake in sensitivity training. An investigation from the Atlantic Journal Constitution found that the school had expelled or suspended "nearly every student" it had investigated for sexual misconduct in the past five years. One state representative thinks this hardline denies the accused due process.
Rep. Earl Ehrhart condemned the school's decision to suspend the fraternity given the small amount of evidence ("These young men have lost an entire half-year of their college experience") and has since called upon Peterson to resign, citing what he labels as the school's refusal to give accused perpetrators due process.
"We grant that to criminals, why not to students?" he asked in an interview with the AJC.
"It's such a great school, but the president and the administration are just clueless when it comes to due process on that campus and protecting all those kids," he said, according to the Marietta Daily Journal. "If I have to talk to another brokenhearted mother about their fine son where any allegation is a conviction and they toss these kids out of school after three and a half years, sometimes just before graduation, it's just tragic."
Ehrhart, who is the chair of the House committee that funds the state's universities, feels that sexual assault cases should be handled by law enforcement, not universities.
G/O Media may get a commission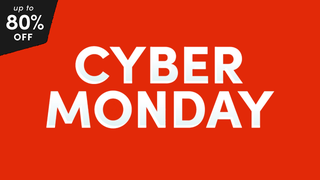 up to 80% off
Wayfair - Cyber Monday
"[Peterson's] up for his contract renewal come April," Ehrhart continued. "The Regents, I think they're frustrated with him. The alumni, I think they're massively frustrated with him. He's costing them [the school's reputation], he's costing their sons and daughters a safe environment on that campus, and they're fed up with it, I think."
"These Title IX bureaucrats on campuses are screwing up their cases. They trample over the evidence. They tell these young women, 'Don't go to the police, don't go to the authorities' who have experience in this. The rape crisis counselors are are saying these people don't have any idea how they're harming these young women."
He justified his call for Peterson's resignation to the AJC:
"My responsibility is to the taxpayers. I can't throw good money after bad. And I'm not going to fund these individuals who make these decisions. Taking away a $47 million Taj Mahal (the school had proposed a library expansion) is not going to harm the students."
Well, that's one backwards interpretation.
---
Contact the author at joanna@jezebel.com.
Image of Rep. Earl Ehrhart via AP.