Those who still feel the desire to listen to R. Kelly's music will have to actively look for it on Spotify, thanks to the new Hate Content & Hateful Conduct Policy that went into effect on Thursday.

Billboard reports that the streaming service has scrubbed Kelly's music from any editorial or algorithmic playlists. This doesn't mean that his music is gone from the service entirely—it's just that those who want to listen to it will have to actively type his name into the search bar and dig around. To be clear—R. Kelly's music is still on Spotify. If you desperately want to listen to "Step in the Name of Love," you can do so, but his music will not be "featured" in any way.
From Spotify's statement to Billboard:
"We are removing R. Kelly's music from all Spotify owned and operated playlists and algorithmic recommendations such as Discover Weekly. His music will still be available on the service, but Spotify will not actively promote it. We don't censor content because of an artist's or creator's behavior, but we want our editorial decisions — what we choose to program — to reflect our values. When an artist or creator does something that is especially harmful or hateful, it may affect the ways we work with or support that artist or creator."
Jonathan Prince, Spotify's head of content and marketplace policy, told Billboard that they're looking at this change as a matter of promotion—because Spotify doesn't "censor" content based on a performer's actions or behaviors, promoting it is an element that they do feel comfortable with adjusting.
"When we look at promotion, we look at issues around hateful conduct, where you have an artist or another creator who has done something off-platform that is so particularly out of line with our values, egregious, in a way that it becomes something that we don't want to associate ourselves with," Prince told Billboard. "So we've decided that in some circumstances, we may choose to not work with that artist or their content in the same way—to not program it, to not playlist it, to not do artist marketing campaigns with that artist."
G/O Media may get a commission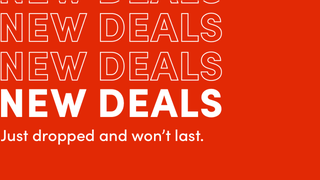 Up to 70% off
Wayfair - Cyber Week Deals
The policy in question was developed with an eye towards cultural sensitivity and the acknowledgement that cultural mores are different around the world; to craft a definition of what "hate content" was for them, they worked with the Southern Poverty Law Center, the Anti-Defamation League, Color Of Change, Showing Up for Racial Justice (SURJ), GLAAD, Muslim Advocates, and the International Network Against Cyber Hate.
While this is a great step in the right direction for the music industry at large, one wonders why they wouldn't just remove R. Kelly—a man whose despicable and alleged predatory behavior has spanned decades—completely from their catalogue? There's also likely a long list of other artists who could be removed under this new policy.