Spencer Pratt, a reality TV personality previously beknownst to me for standing adjacent to Heidi Montag, has rebranded himself as a slightly more sympathetic hummingbird lover. The Hills star–a player in the Heidi Montag-Lauren Conrad breakup drama–last appeared in ET Online to discuss how he squandered $10 million. He has apparently found solace in hummingbirds.

Page Six has noticed the obsession and compiled the evidence into a video so weird that I dare you to look away.
Here's more from Pratt on twitter:
He has named one "Allen."
G/O Media may get a commission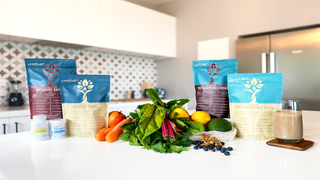 Lest you think this is just another cheap attention grab, no.
Pratt's passions also include crystals, which he sells in kits starting at $25.

---
Who is responsible for these crazy rumors about Basketball Wives of LA star Mehgan James and sock salesman Rob Kardashian, we must know??? People first bluntly reported that the two are "dating" according to "a source." Kardashian claims not to have any idea who James is...
And what briefly turned into a new rumor over who started the rumor, the story has inevitably morphed into a minor feud over name recognition. James took to Instagram to add this:
OH wait , I have a college degree and AM a vendor for one of the MOST POPULAR clothing companies online right now. So for FAME? Y'all are REACHING! Like I said in a previous post, im just 'Mehgan something' that most of you never even heard of!!!
So how would I have the power to MAKE UP A BS STOTY [sic] and get media outlets to RUN IT?? How sway? If I ever wanted to fake a relationship with a rich white guy it would be PRINCE HARRY!!!!!!!!! Not rob Kardashian!!!
As we reported yesterday, James has since doubled her twitter followers. Sigh.
---
Here's a story I'm burying because I feel filthy even reading it. A judge presiding over a wrongful death suit in which the parents of Jim Carrey's girlfriend Cathriona White are blaming Carrey for her suicide has ruled that claims of his transmitting STDs to her are admissible. So now the Daily Mail has published their texts and letters on that topic, with a letter from White claiming that Carrey called her a "whore." The parents also claim that Carrey provided her with prescription drugs which she used to kill herself, and they're suing for damages and funeral and burial expenses. A God awful story all around. [Daily Mail]
---
More in family bitterness and breakups: NFL player Aaron Rogers' family blames ex-girlfriend Olivia Munn for breaking up the family, and still do. [US Magazine]

I guess you could call this paparazzi photobombing? [Buzzfeed]

And a palate cleanser: Eat Pray Love author Elizabeth Gilbert, who's struggling with "grave" pancreatic and liver cancer, has fallen in love with her best friend of 15 years-turned-girlfriend and held a commitment ceremony today. [Page Six]