Liam Gallagher and his Oasis bandmate/older brother Noel have been brawling over everything—from music, to plagiarism, to women, to the paternity of their children, to sore throats—for as long as they've been alive. But, to the best of my knowledge, they've never had beef over a charity concert for the victims of a terrorist attack. Or, they hadn't until this weekend.

Liam was one of countless performers who showed up to the One Love Manchester concert held over the weekend by Ariana Grande to raise money for the British Red Cross. (He even sang with Chris Martin, a man he doesn't even like!) But his big brother couldn't—or wouldn't—make it, and now Liam's pissed. (I mean that in the American sense, not the English sense, though honestly it could easily be both.)
"Manchester id like to apologise for my brothers absence last night very disappointed stay beautiful stay safe," Liam tweeted last night, before looking back in anger:
G/O Media may get a commission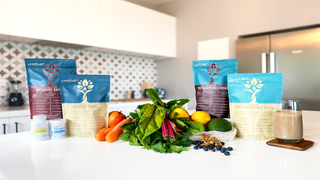 I hate being the kind of person who picks sides in a battle between these two, but it's hard not to be won over by Liam's appearance at the benefit...and his use of "weren't we all love."
---
Nicole Kidman revealed to In Style that she's that friend of yours who calls instead of texts. It's a character trait of hers I'd never imagined, but one that feels so obvious.

Here's her full quote:
"I call. People text, and then I text back 'Just call me.' I like the voice. Keith and I don't ever text. We call. That's just what we've always done. We're old school."
"Ugh, I have to make a quick call. My friend hates texting," you say while rolling your eyes and excusing yourself from dinner.
---
When Brandy fell unconscious while on a plane last week, the passenger who came to her assistance when flight attendants sought out a doctor was none other than the uncle of her brother Ray J's ex-girlfriend, Kim Kardashian. TMZ reports "he tended to her until paramedics boarded the flight." I wonder if this came up during her treatment...
[TMZ]
---