Cross the Critics' Choice Awards off your calendar and count yourself one more baby-step closer to the long, grueling k-hole that is the Academy Awards broadcast: we're bringing this sucker home. Sunday night's event brought out a gaggle of A-listers, perhaps because it's the only remaining awards show still willing to honor the "Best Reality Show Host" award to James "Actor's Studio" Lipton. Who says the world doesn't need critics?
The red carpet kept its own level of integrity, with minimal Marsala (it's 2016 now), maximal shine, some statement-makers, and more leg slits than we've seen since J.Lo murdered Drake at the 2013 Grammys. Above, Jennifer Aniston and Justin Theroux make a windswept arrival in dusty blue and a tie clip.
The glamour of well-placed sparkles and gauzy prints is not lost on these ladies, among the best of the evening. Alicia Vikander continues to impress with her style sensibilities, in the dreamiest vested print from Mary Katrantzou, while Krysten Ritter kept a winey monochrome in a gorgeous Zuhair Murad couture.
When is Helen Mirren ever not stunning? She's bringing that old Italian romance in this elegant Dolce & Gabbana; you want her to whisk open a shutter at dusk on a balcony and start singing Evita or something. Portia Doubleday's Novis gown is in fact made of netting; as the see-through trend goes, overly patterned is about the only way it's tolerable these days, and here it's a lovely, unpredictable hit.
G/O Media may get a commission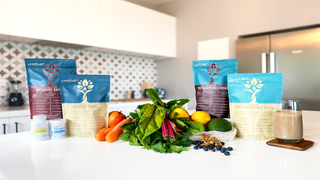 There's also a lot to be said for a simple, clean line to keep you extra crispy. Gina Rodriguez's orange creamsicle Safiyaa London gown drapes out like the fluffy fin of a rare goldfish, and Laura Haddock's unusual Emilia Wickstead is one of the best of the evening—slightly avant-garde with those front pockets, toying with the rules of the Hollywood carpet game. Saoirse Ronan's cadet blue, lightly draped jam suits her, and Tracee Ellis Ross is also working with embellished shoulders and clean elegance.
GAMS! Emmy Rossum is teasing the high slit, flossing a sheath of liquid silver sequins instead of the high leg, in a gown from one of the best collections of the past two years, Dior's pre-Fall 2015. Pour one out for Raf. Liv Tyler's statement gown is all like "business up top, party in the skirt" (or something), going demure and caped for her baby bump but also ventilated for breathing purposes. Regina King's flouncy two-piece is not technically my fave, but she looks confident and a bit like a cake-topper (as opposed to the cake) so more power to her. Rosie Huntington-Whiteley's literal job is to look great in clothing so she has an unfair advantage, but this Saint Laurent guy puts it over the top; the brilliance of it is that the asymmetrical neckline draws the eye to it rather than the leg.
Maybe the exact opposite of the severe leg slit is this triad of frilly and feminine, with America Ferrera looking almost proper in her party frock, and Kirsten Dunst reaching for flapper chic in Chanel couture. Constance Wu gave a little bit of '70s beachside glam, with some of the best beauty looks of the evening, her windswept braid and teardrop earrings giving the impression she's been dancing for just a little while and already having the time of her life.
These women mean BUSINESS. First we have Judith Light wearing my favorite look on any red carpet since we last saw Lupita? Yes, she is in a blazer and turtleneck. This is fucking power-dressing the old-fashioned way and as such it's both a little bit retro and eminently current. Riley Keough's couture Dior is hard to see in this photo, but those little dots are not paillettes or embroidery, but holes, which is a nicely artistic way to make a garment multidimensional, by using the skin. Shanice Williams's Alice + Olivia jumpsuit is an example of one of my favorite ways people hit the carpet—simple, comfortable, chic and pretty with one stand-out element, in this case her beaded top.
Bryce Dallas Howard (not Jessica Chastain) is lovely in her starred gown, but I wish her stylist would have given her closed-toe pumps; the open-toed t-strap isn't making much sense here, and it distracts from the v-neck, even if they were trying to stay true to Studio 54 vibes. An alternate take on the '70s: Carly Chaikin's Chloe, which I do not love, although I want to commend her hair person for this gorgeous fishtail braid. Marisa Tomei split the difference between formal and playful in her party frock; Zöe Kravitz looks typically stunning in this Dior two-piece, and the color is perfection with her skin tone.
Constance Zimmer is giving a distinct '80s new wave-as-seen-through-2002 lens, like she really loves the Yeah Yeah Yeahs' first EP (so do I!). Please, lord, let electroclash fashion remain a misguided vestige of NYC's post-9/11 coke habits, never to return. Jenifer Lewis is doing full-on sexy (Anthony Anderson's) mom with this serious suit and a teensy bit of bustier, while Maura Tierney is maybe wearing an American Apparel muscle tee? Well, it's probably T by Alexander Wang or something, but regardless, I respect anyone with pockets in a formal skirt, it's a way to be functional at events that encourage anything but practicality. Sarah Paulson's Naeem Khan gown is sparkly and pristine and perfect for this event, not too formal, not too casual.
Aya Cash is super-cute in this little bow and cap-toe pumps; she's not taking this shit too seriously. Mary J. Blige, Rachel McAdams, and Shiri Appleby all were taken in by the current '70s craze, drapey fabrics and cut-outs for disco dancing or like, running romantically across Central Park.
Marti Noxon, writer and producer of UNReal (and Buffy), was just like, fuck it, lemme match my dress to my hair. Go forth, girl. Melissa McCarthy is wearing a dress of her own design and therefore has no one to blame but herself. Cut is fine but what with that couch pattern? Niecy Nash is a pink cupcake or a baby rose in that ruffled guy, and Amy Schumer clearly thought simpler was better.
Oh my, welcome to the department of way too much going on. Helen McCrory's pea-green gown is so confusing it isn't even coming together in my brain as a whole piece, like when you have an ocular migraine and your vision is scrambled up for awhile. I don't get it at all! January Jones is in Altazurra, proving yet again that even beloved designers turn out some garbage once in awhile. I'm not against Kristen Schaal's little metallic frock—it's very her, cute, possibly vintage—but what I am against is the proliferation of Miz Mooz on the tootsies. I showed the footwear to my fashion-editor friend and he called it "sooooooo DC indie band circa 2006."
Here's a closer look at Aniston's Saint Laurent, and that leg slip, along with the guy who wrote Zoolander 2. Crystal Renay is seriously showing off that baby bump (with fiancé Neyo, shockingly not wearing a hat) in a slate grey gown that I think suits her. Zoe Kazan, with Paul Dano, made a HUGE improvement on last week's Golden Globes look with a gorgeous Oscar de la Renta, the main reason being she is wearing color and not a pinky-white hue that all but erases her from the frame. Leslie Mann, too, improved; I love this White Swan-esque ombré tulle on her.
In closing, here are three dudes who made a helluva fashion statement:
Carol cinematographer Edward Lachman really brought the Jersey cool guy who moved to the Upper West Side in the '70s realness (I have no idea if that was his trajectory, but that's the look he's giving). The confluence of popped collar, hat, TWO kinds of leather, cane and Nikes is the true definition of personal style. Rami Malek aka Mr. Robot doesn't need no tie, and his collar is so starched it's almost nehru; he's sleek and fitted and modern. Last but not least, the best look of the entire evening award goes to Sicario's Raoul Max Trujillo, keeping it so real in jeans, a vest, traditional beaded and turquoise jewelry, and fuckin' sunglasses at night, my friend. I'm going to go see Sicario now.
---
Contact the author at julianne@jezebel.com.