On the current season of the Real Housewives of New York, Skinnygirl creator Bethenny Frankel has made it very clear that if you threaten or attempt to undermine her business, the gloves are off.

Outside of her yelling matches on the show, we've seen her put her money where her mouth is in regards to her Real Housewives costar Sonja Morgan's new liquor line, Tipsy Girl. Understandably, Bethenny was taken aback by the similarity between the names of the two brands, and on a recent episode, many of the women on the show agreed with her complaints (or at least predicted that she would be upset).
Two weeks ago, we watched Bethenny confront Sonja over what she called Sonja's "cheater brand." Bethenny argued that while she's not necessarily threatened from a business perspective by Tipsy Girl—citing Sonja's numerous business ventures that never got off the ground—she is offended as a friend.
However, as was reported by the New York Post in December, trademark documents filed last year reveal that Bethenny is keeping her bases covered anyway. On November 24, Bethenny's company SG Marks, LLC filed a trademark for the name Tipsygirl—seven months after Sonja's business partner Peter Guimaraes filed a trademark for Tipsy Girl.
Guimaraes is the same person who fellow Housewife Ramona Singer was in business with (and maybe dating) during Season 7 of the show. Last summer, Radar Online described him as "sketchy" and reported that he filed for bankruptcy in 2009 with $400,000 of debt. Bethenny called him "shady"after hearing about Ramona's experience working with him.
After Bethenny's trademark filing hit the press, Guimaraes called it an "underhanded move." But as she predicted, her efforts might not have been necessary, as it's been seven months since Sonja introduced Tipsy Girl and, by the looks for the website, it is still not available for purchase.
G/O Media may get a commission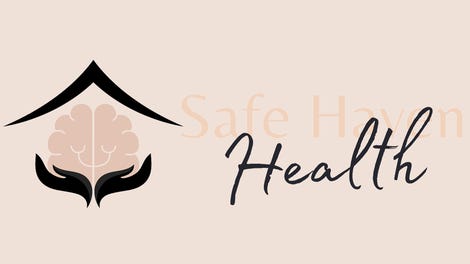 Addiction counseling
Safe Haven Health
Oddly, the site also includes what looks like a restaurant menu. The Tipsy Girl Instagram account describes the brand as a "Restaurant / Bar / Lounge Product line of wines and spirits." The brand's Facebook page lists its location as 45 West 8th St New York, NY, which appears to be the location of a closed Peruvian restaurant. All of this seems to add credence to Bethenny's claims that Guimaraes is "all show and no go."
But on Friday, Jezebel received an anonymous tip containing a screenshot of an email allegedly sent by Sonja's friend Darren Bettencourt to notorious discrimination attorney Gloria Allred. With a date of December 31, 2015, someone presented as Bettencourt describes Sonja as having been "grossly exploited" by the Real Housewives series over the past five years. More specifically, the email describes one of her co-stars as trying to "hijack her brand Tipsy Girl, and trademarking it as Tipsygirl (one word)."

While the tipster described the conflict as between "Sonja Morgan and Ramona Singer," Bethenny is likely who they meant.
Soon after we received the emails, Sonja herself tweeted a similar screenshot to what we received with all of Bettencourt's information redacted.
She then tweeted this.
Were the email real, reaching out to Allred would have been an interesting choice, given that it is widely understood that Real Housewives cast members cannot sue each other, so it's unclear exactly what legal action could be could be pursued.
Hours after Sonja tweeted a screenshot of the email, she deleted the tweet, and posted this update claiming that her account was hacked.
When reached for a statement, Bettencourt clarified that though he had emailed Allred on behalf of Sonja, the screenshot that has been distributed is not real, but was put out by a "disgruntled former associate that retained Ms. Morgan's social media passwords." (In recent months, at least one of Sonja's former interns has spoken out against her, claims Sonja denied.) His statement:
Sonja Morgan has been a dear friend of mine for many years. She has a good heart, and has overcome some very challenging obstacles in life. It pains me that reality television can have a very negative effect on people's real lives/vs actors who's personal lives aren't affected by the characters they portray.

I recall feeling very badly for Ms. Morgan when I leaned about the seemingly overreactive response she received to something that she was led into without any intent of malice on her part. I was advised of this prior to the show airing. It is in my nature to help others, so I reached out to my good friend Ms. Allred in an effort to provide Ms. Morgan with some honest and logical advice on the matter.

That said, the email that was posted on Ms. Morgan's Twitter account, and relentlessly leaked to dozens of media outlets was altered to include language that I'd never use, and was crafted by an unethical person, with an immoral agenda. Ms. Morgan advised that she did not post the fabricated email to Twitter which has since been removed. It appears that the email was altered, leaked, and posted to Twitter by a disgruntled former associate that retained Ms. Morgan's social media passwords. This person will be held accountable for their actions.

Ms. Morgan advised that her hope is to resolve this conflict with Ms. Frankel, and I wish them both peace and happiness. I will not be commenting any further on this matter nor will I ever appear on Housewives, or any reality series for that matter. I will continue to focus my energies on the important things in life, and will continue to be guided by my desire to help others in the spirit of love and compassion. My Instagram profile @db_creative and comments found within illustrate my good character.
Bethenny has not said anything regarding Sonja's messages, though she has spent today addressing the insanity that was Wednesday night's episode of the Real Housewives, during which her issues with Sonja were briefly addressed. We have reached out her and Sonja for further comment, and will update accordingly.
UPDATE:
Sonja responded with the following statement:
I did not tweet that. I was driving to pick up my daughter from school today. Packing up her dorm and then back to Manhattan. I was not on social media.

I had previously tweetdecked an inspirational quote which I occasionally do. That was it for today.

I deleted the imposter [sic] tweet and changed my password as soon as we got back to the house after unloading the car.

Not my style to post emails on my social media. Some one else obviously has motive. I don't see what mine could possibly be here in this scenario. It's silly really. And no, none of my interns would be so unprofessional as to tweet that.
---
Images via Getty.