As testimony wraps up in the case of Brig. Gen. Jeffrey Sinclair, a new story has been revealed: when General Sinclair left the 172nd Infantry Brigade in 2010, his men put on a "raunchy skit" that consisted of one soldier pretending to be Sinclair and the other pretending to be his now-accuser (then mistress) offering him oral sex.
According to the New York Times, this was some goodbye party:
One soldier wore a wig and dressed as a female officer, knelt in front of a seated soldier who was portraying then-Colonel Sinclair, and "offered to do something for him," recalled Lt. Col. Benjamin Bigelow, who attended the party.

"There was no question" what the skit was about, Colonel Bigelow testified in a Fort Bragg courtroom on Tuesday. "She was offering to give him oral sex." The spouses of some officers who were in the audience, including General Sinclair's wife, were "shocked, angered and dismayed."

There also seemed to be little question about whom the male soldier in the wig was parodying: a female captain who was having an affair with General Sinclair at the time.
That female captain has since accused the General of sexual assault but, because of supposed political pressure that came all the way from the Pentagon and possible inaccuracies with the female captain's testimony, Sinclair was offered a new deal and ended up pleading guilty to a number of lesser charges. (For further reading, the ups and downs of this case are outlined in this excellent Times article.) Sinclair is expected to be sentenced this week.
G/O Media may get a commission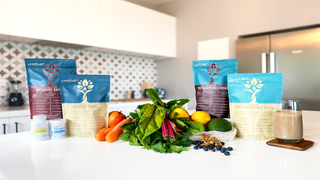 Outside of the details about this very work-appropriate skit performed in front of 500 people, the court also heard from Sinclair's wife via a letter. In it, she said she was "on the road to forgiveness, but not fully there" about the affair Sinclair had with the captain. She also asked that the sentencing not "punish" her family any further. Via the LA Times:
"The public humiliation and vilification are nothing compared to the private suffering and guilt he lives with every day," she said in a letter to the military judge who will sentence her husband for adultery, mistreating his lover and other offenses.

She said her family had been "dragged through the mud" by the media, Army prosecutors and "that party" — her term for the woman with whom her husband had the affair. She asked why "that party has been protected and permitted to lie under oath with no consequences."
Okay lady.
The prosecution had hoped that hearing testimony about the skit would demonstrate that Sinclair's affair had had an adverse effect on those around him, not just the female captain. Sinclair's lawyers have said that he was disappointed in the skit and that he talked to the captain after the fact make sure she was not upset about it.
Though the female captain is reportedly satisfied with Sinclair's plea deal, the captain's lawyer told the Washington Post that she will continue to argue that Sinclair sexually assaulted her. "She in no way is stepping away from the truth of it," her lawyer said, though she is ready to "move on with her life" – the same thing Sinclair's lawyers have said his deal will allow him to do.
Image via Davis Turner/Getty