There are horrible exes and there's Nick Loeb.
Loeb recently sent a statement to US Weekly regarding his lawsuit against his former fiancée, Sofia Vergara. As previously reported, he is suing her to stop her from destroying two female embryos that the pair created through in vitro fertilization. (Vergara's lawyers have previously stated that she has no intention of disposing the embryos and plans to leave them frozen indefinitely.)
"I have always strongly believed that life begins at fertilization and that every embryo is a life on the journey towards birth," begins Loeb's statement and then it only gets worse:
"I created these two female embryos with the purpose of taking them to term and not destruction, because I have always dreamed of being a father. I have previously offered to waive any parental or financial responsibilities or obligations on the part of my ex, and to even give her the opportunity to be involved with the child in the future, should she change her mind. I take the responsibility and obligation of being a parent very seriously. Creating an embryo in the natural way can lead to parenthood obligations, even where a man doesn't want to become a father. Where a man does want to become a father, and wants to impose no obligations on the other party, he should have that corresponding right. However life comes to be created, it should have no determination on either the rights of wanting to be or the requirements of having to be a parent."
Loeb's statement shows little understanding of the IVF process (where most embryos created are not carried to term) and—more importantly—contractual obligation. As US reports, "the exes agreed almost 17 months ago that the embryos will remain in a medical storage facility until further notice and, unless both parties sign documents in person to direct otherwise, the embryos will be stored indefinitely."
---
G/O Media may get a commission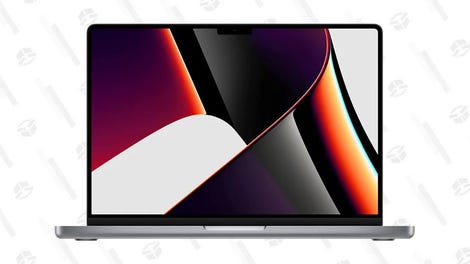 Save $300
2021 14" 1TB MacBook Pro
Despite previous statements by Bobby Brown that suggest otherwise, Bobbi Kristina Brown—according to her grandmother, Cissy Houston—remains unresponsive in the hospital. "I have just returned from visiting my granddaughter Bobbi Kristina in the hospital and while she is no longer in a medically induced coma, she has a tracheotomy and according to the doctors she has global and irreversible brain damage and remains unresponsive," Houston tells TMZ. [TMZ]
---
Miley Cyrus and Patrick Schwarzenegger are "taking a break" after five months of dating. While some blame this on Schwarzenegger's recent vacation to Cabo San Lucas where he was photographed hugging a different woman, I will blame it on them being 22 and 21 years old.
Miley is responding to the breakup like any of us would—by smoking weed without a shirt on. [E! Online]
---
Images via Getty, the AP.