The Lifetime Channel has dropped its last vestige of propriety and dumped this on the doorstep of Buckingham Palace: Harry & Meghan: A Royal Romance. The made-for-TV royal drama isn't exactly protocol-breaking at this point (see William and Kate: The Movie), but yesterday they posted this little "First Look" on Instagram captioned "#gingerlove":

Full-blown morning sex? hmmmmmmmmm
---
Fool me once, shame on me. Fool me five consecutive times over a twenty-year period, shame on Victoria Beckham who is cackling at my dreams and covered in soil from digging a hole to the center of the earth where she can dump the rotting remains of Posh Spice, who is dead, and will NEVER, ever tour again. Fuck the Spice Girls' unified paean broadcast vis-a-vis Variety that they would "once again embrace the original essence of The Spice Girls, while reinforcing our message of female empowerment for future generations." To hell with TMZ's reporting with well-placed sources. Stick it up your butt with your decidedly un-posh zigga zigga ahs.
Fine, R.I.P., Posh: characterized by unwillingness to participate in anything, talents unclear, Spice most likely to carry a switchblade, served only to tell us that aloof fashionable women can hang with sporty girls. The Spices can persevere.
G/O Media may get a commission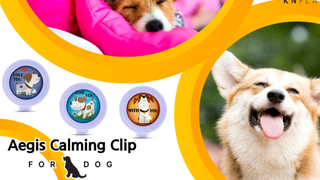 20% off
Aegis Calming Clip for Dogs
---
Rose McGowan has posted condolences for former manager Jill Messick, who committed suicide on Wednesday. Messick's family had implicated McGowan in her spiral, writing that "Seeing her name in headlines again and again, as part of one person's attempt to gain more attention for her personal cause, along with Harvey's desperate attempt to vindicate himself, was devastating."
McGowan captions her post:
For Jill: May your family find some measure of solace during this pain. That one man could cause so much damage is astounding, but tragically true. The bad man did this to us both. May you find peace on the astral plane. May you find serenity with the stars.
---
Katy Perry's new sister-in-law, previously anonymous woman, throws her wedding bouquet over her head. Katy Perry catches it and absconds shrieking into the night. Go Katy!!!!
---
Idris Elba proposed to his girlfriend Sabrina Dhowre at a cast and crew screening of his new film Yardie. She said no. JUST KIDDING, THAT WOULD BE INSANE. [The Sun]

Amanda Bynes returns to Twitter after nearly a year, writing: "Dinner with friends at Girasol 💋." Everybody looks okay! [Twitter]
That cheetah from the "Bodak Yellow" video was supposed to ride in the passenger seat of an exotic car with Cardi B through Dubai, but cheetah was uncooperative (scroll to 1:56). [Genius]