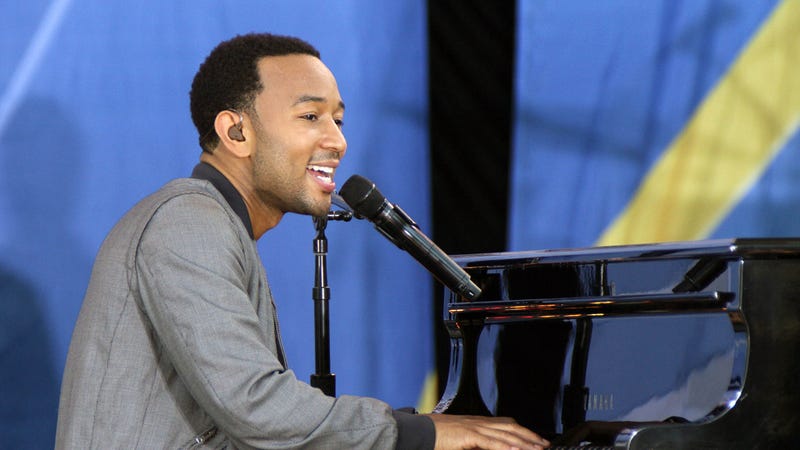 Speaking at a press conference for a fundraising event for Chime for Change, a charity that seeks to improve the lives of women worldwide, handsome musical wunderkind John Legend said: "All men should be feminists. If men care about women's rights, the world will be a better place." Thoughtful, succinct, and lovely.
Even better, he went on to list his mom as an inspiration and added "we are better off when women are empowered –- it leads to a better society." Yes!
The Sound of Change Live event will also feature performances from Florence & The Machine, Beyoncé, Ellie Goulding, and Timbaland. Incidentally, I'm currently looking to sell my soul for a ticket; it's gently worn, but it'll totally get you into hell.
Now, let's stare at the above photo and pretend he's singing directly to us.