Sinead O'Connor has reportedly gone missing from a Chicago suburb, after leaving for a bike ride early Sunday. O'Connor has been publicly struggling with mental health issues and a fraught child custody situation.

NBC reports that O'Connor was reported missing Sunday morning by a caller "who expressed concern for her well-being," per the station. She left for a bike ride around 6 a.m. in Wilmette.
TMZ reports that an alert sent out by police classifies O'Connor as "missing suicidal." She was last seen wearing a black parka, black leather pants, and a sweatshirt reading "Ireland" on the bike, riding a Raleigh motorized bike with a pink basket.
O'Connor has four children; she's posted frequently on Facebook about her custody battle with ex Donal Lunny over their 11-year-old son, Shane. Her last Facebook post before she went missing was directed at another son, Jake, who is 29.

G/O Media may get a commission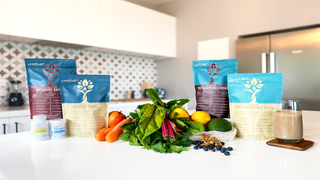 O'Connor was found safe in November after posting a distressing Facebook status in which she said she had taken an overdose. She's also currently being sued by Arsenio Hall over claims she made that he provided drugs to Prince.
Update, 3 p.m.:
WGN is reporting that O'Connor was found safe at a nearby hotel and taken to a local hospital.
The National Suicide Prevention Lifeline operates 24 hours a day, 7 days a week at 1-800-273-TALK (8255). If someone you know is experiencing a mental health emergency, do not leave them alone. Remove any firearms, drugs or sharp objects from the area. If possible, take them to a walk-in clinic at a psychiatric hospital or a hospital emergency room. Otherwise, call 911 or the suicide hotline.
---
Image via Getty