Yesterday I shared a theory that I loved—one that surprised me in a way gossip rarely does anymore. That theory was that Liam Neeson—Oskar Schindler, himself—is dating Kristen Stewart. As I said before, it was based on "almost nothing," and as such, it has just been proven wrong.

Liam may have been at Tao two nights in a row, but Kristen was only there once—for a NYFCC event Liam also attended.
Reports Gossip Cop:
Gossip Cop will cut to the chase. Neeson and Stewart are 100 percent not dating, and the Mirror should not have repeated the rumor, which even Jezebel distanced itself from. But because it published the speculation and was picked up by additional outlets, Gossip Cop looked into the rumor nonetheless. Neeson's rep exclusively assures us that talk about the Irish actor and Stewart dating is "stupid."
As someone who loves celebrity gossip, I disagree with Gossip Cop here. Who cares if the Mirror, a website notorious for being inaccurate, shared the news? The best kind of celebrity gossip is the silly, harmless stuff, and the Mirror should be overflowing with it. Give me less news about the Duggars, and more speculation about which mystery actress Liam Neeson is dating.
"Stupid."
Tell me something I don't know, Liam Neeson's rep. All of this is stupid.
---
Gwen Stefani's new album is probably called "This Is What the Truth Feels Like" and these are the tracks:
G/O Media may get a commission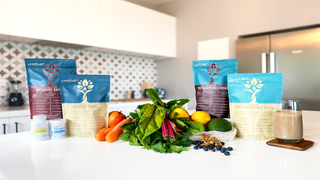 Is it rude of me to say Gwen Stefani is a little too old to be doodling hearts and using "4" in place of "for"?
[THL]
---
An autopsy reveals that Kristin Cavallari's brother Michael died of hypothermia after his car broke down.
There was no evidence drugs or alcohol in the car and the working theory was he was walking for help.
[TMZ]
---
---
Contact the author at bobby@jezebel.com.
Images via Splash.