Kara Brown
As you've probably heard, I have not been thrilled with most of the sartorial offerings from many stores for a minute now. Almost everything I come across is either boring or ugly. There's also the category of things I do actually like but are very expensive. A gal can't win. Luckily I've found a few things after buying and returning about eight different items of clothing over the past 30 days.

I like sneakers and I loved these Nike Air Max Zeros in metallic gold.
Perhaps weirdly, I like wearing sneakers in the summer, though not exclusively. They're easier to walk in and won't give me some weird sandal tan line on my feet and apparently I don't have feet that overheat too much, so this all works out just fine.
Aritzia has been having a sale for what feels like the entire month. I ordered a few things but returned all but this sort of boring but very comfortable and well-fitting grey t-shirt.
G/O Media may get a commission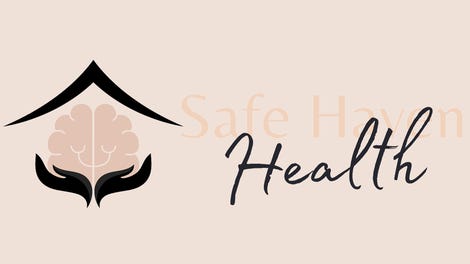 Addiction counseling
Safe Haven Health
When it comes to shopping, something I do often is completely lie to myself. Let's say I spent $100 on something. Then let's say I return that item. Basically, I then tell myself it's like I just earned $100, and now I have $100 to spend on something else. It's true and it's not.
After I returned those things to Aritzia, I felt like I had extra money to spend. (I know this is a lie but it's my lie and it's not hurting anyone so just let me have it.) A few days later, I walked past Anthropologie and noticed they were having a sale with 20% off all dresses. I fell in love with this number and it was 20% off and I had extra money to spend!
It's lightweight and is perfect for when you're not sure how causal or fancy something is going to be and want to split the difference. Also, it's lined so I don't have to worry about the what-underwear-do-I-wear-under-this-white-dress situation. And I love it. It's good to buy things you love. I also bought these $20 sunglasses from Free People because they look like knockoffs of the Karen Walker pair I like but don't want to buy for $280.
Melody Ehsani is a very cool designer based in LA. I live close to her store and on this particular day had an urge to buy earrings for my extremely tiny ears. I've always maintained that I look like a tart in hoop earrings and I still sort of believe it. However, the saleswoman helped me conquer my fear and I was like, "fuck it" and I bought these Sade Hoops in the medium size. I'm getting there.
Now for a quick skincare pivot. I've tried to bulk up my sunscreen arsenal lately with the summer months ahead. I already wear a good amount on my face but largely ignore the rest of my body other than when I'm sitting out in the sun. I'm trying to change that and bought the Banana Boat Dry Balance Broad Spectrum Sunscreen Lotion, SPF 30. It smells great (not all sunscreen-y) and isn't super greasy. Plus, it's cheap so I'm hoping I'll be more inclined to plaster this on without worrying about running through a $30 product in six weeks. Between this, my natural melanin and the fact I also ask to be seated away from the sun when I dine on a patio, I think I'm covered.
I've also been looking for a BB cream-type product for summer days when I want to wear makeup but don't want to bother with foundation. MAC's Lightful C Tinted Cream SPF 30 With Radiance Booster checked all my boxes. It comes in shades that match my skin, it is lightweight but provides enough coverage to replace a foundation, it has the highlighter factor and SPF. It's a bit pricier than I would have preferred, but I don't have to use too much and I'm trying to eat less meat so hopefully, things will even out.
It was ColourPop's anniversary or something like that and they were having a sale, plus their shit is already cheap. I ended up buying three products that I now realize were limited edition so I should probably stop recommending them to people. In the event they ever come back, it was these two eyeshadows and a highlighter.
Finally, I will now admit publicly and in front of both friends and enemies that I am a person for whom promotional emails absolutely work. I hadn't even been thinking about Sephora until I checked my inbox and learned that for a limited time, I could earn double points for any makeup or makeup brushes purchase. AND I'd get a free deluxe sample of Kat Von D eyeliner??!!! Say no more!
For whatever reason, I bought this Anastasia Brush #14 which hopefully will actually be worthwhile because it was designed for her brow pomade, which I use. Plus, my old brush was getting a little tired. I also bought this Sephora lash comb. I dunno. I do know, actually. My eyelashes are very curly and could use a nice combing to keep shit separate and lush post-mascara application. We'll see.
---
Stassa Edwards
Since I began working from home a little over a year ago, I essentially quit wearing real day-to-day clothes as well as makeup (my collection of loungewear is both impressive and embarrassing. I can feel Julianne judging me as she reads this). Instead, I tend to spend that cash on skin and hair care products. I may be gross, but at least my skin and hair look great.
I still had a birthday gift to pick up from Sephora, so I began this month by falling for their trap, picking up the gift and spending more money than I intended. (The gift was a mini Caudalie set. It's fine). I'm a devotee of Peter Thomas Roth products and I bought these Cucumber De-Tox Hydra-Gel Eye Patches. I like to wear them while I'm blogging, particularly if I'm blogging about the Trump administration because they're relaxing and keep my eyes from twitching with anger. Maybe I also feel fancy pirate. I also bought the Retinoid Plus, which is worth every dumb penny, and restocked my supply of his Retinol Fusion PM Overnight Resurfacing Pads (who names this stuff?), which is part of my nighttime routine. I also bought another NARS Multiple and more Josie Maran Argan Daily Moisturizer with SPF. If you live in a sunny place with intense humidity, I highly recommend the Josie Maran for day-to-day use; it absorbs nicely and doesn't make me break out like practically every other SPF moisturizer on the market.
Turning to haircare, I bought this Alterna Haircare Moisture Masque. I had gotten a sample of it a few months ago and decided after squeezing out the last beloved drop to finally buy the full size. It's nice if you've reached that post-35 place when the texture of your hair starts to change and you don't color your hair. After listening to my colleagues sing the praises of Davines for the last few months, I was convinced and bought Davines's Volu Shampoo and Conditioner. It's lovely. As far as I'm concerned, the Davines recommendation is proof that the women of Jezebel will never steer you wrong.

Beyond skin and hair care, I spend a lot of time at the beach and am constantly looking for swimsuits that allow me to play with my 4-year-old and swim without constantly readjusting. Most swimsuit designers seem to think that those specifications mean "ugly." Tori Praver is one of the few exceptions, her swimsuits move with your body and cover enough without screaming, "I'm a mom who has given up on life!" I bought this black one-piece which is cute and flattering. I also bought these ridiculous Quay sunglasses because I've been spending too much time looking at Busy Phillips's Instagram and bought another Cosabella Bandeau which is the only strapless bra I'll wear.
---
This has been "Shit I Bought," comprised of shit we actually bought. No company compelled us to write about it for any reason. We bought it all, for better and often for worse, with our own money and of our own free will.